The Ischia Marine Centre (IMC), named Villa Dohrn since built in 1906 as the private summer Villa of the Dohrn's family, was enlarged and transformed in 1969 as a Centre on the seashore devoted to study the ecology of benthic organisms and communities, which represent the biota living on, or in strict connection, with the sea bottoms.
Mission
Our mission is the study the functioning of benthic systems at the level of species/organisms, community and ecosystem. Special attention is on the biology of benthic taxa, including taxonomy, physiology, molecular approaches, chemistry and evolutionary processes, with special focus on the organism-organism, and organism-environment interactions and their implications for conservation of the marine biodiversity. The main aim of the Centre is to host and foster research and educational/academic activities in the field of benthic ecology, according to the scientific guidelines of the Stazione Zoologica statutory organs. The Centre has autonomous management in the forms and limits of the actual regulations of the mother Institution, the SZN.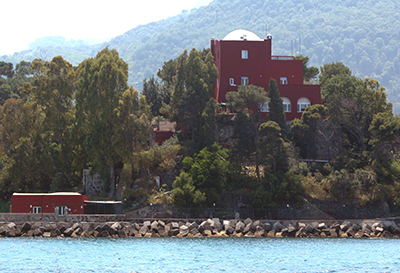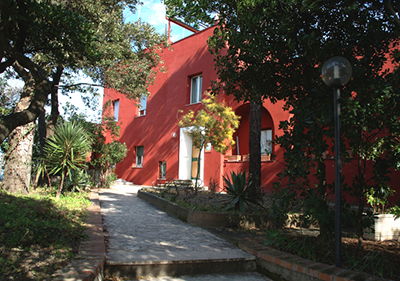 The scientific interests
The actual staff of the Centre is conducting multidisciplinary research and methodological approaches, going from systematics/taxonomy to comparative phylogeography, investigating marine organisms and habitat of the coastal zone of the Mediterranean Sea, such as the seagrass meadows (mainly the marine phanerogam Posidonia oceanica), which represent prioritary systems for conservation in the frame of the Marine Strategy and the European legislation, as well as the rocky vegetated reefs (including the coralligenous outcrops) and the soft sediments.
One of the distinctive features of our approach is to conduct most of our research directly on the sea, with the use of scientific SCUBA diving techniques.

In the last 10 years the researches have been focused on the effects caused by anthropogenic disturbances/impacts and climate change forcing factors (mainly sea warming and ocean acidification), by studying the adaptive responses of the benthic biota at different levels of the biological organization (from gene to the ecosystem), investigating in particular some "natural laboratories" in the field and located around the island of Ischia, some Posidonia oceanica meadows, and some CO2 volcanic vent's systems, where natural water acidification occur, as well as heat-wave phenomena have been observed.
Maria Cristina Vigo Majello, Coordinator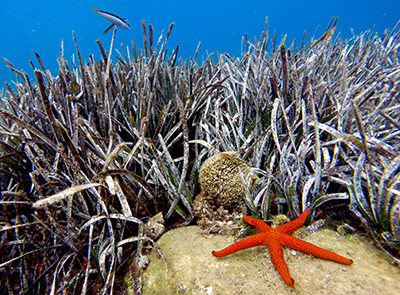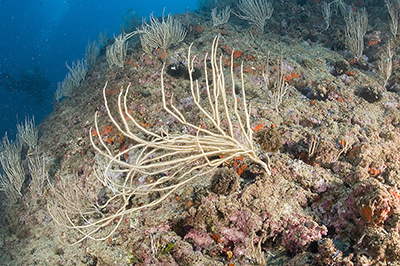 Photo gallery
Vai alla galleria fotografica su Villa Dohrn e metodi di studio
Vai alla galleria fotografica su Villa Dohrn Habitat e siti di studio
Vai alla galleria fotografica su Villa Dohrn Organismi di studio