According to what defined by the Statute, the SZN can:
participate to the implementation of national networks between public and private Research Institutions;
contribute to infrastructures aimed at the promotion of the scientific excellence;
constitute Associations, Consortia or Companies for the management of specific structures or for increasing competitiveness at international level and the implementation of the outreach activities;
participate to public and/or private investments, when authorized by the MIUR according to the art. 16 of the D.Lgs. 213/09;
promote the setup of new companies (Spin off) for exploiting the results of the research providing potential outputs also in term of patents.
Currently, the SZN participates in the following companies: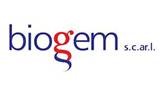 BioSearch Srl - Spin off company of the Stazione Zoologica Anton Dohrn and the National Research Council (CNR)