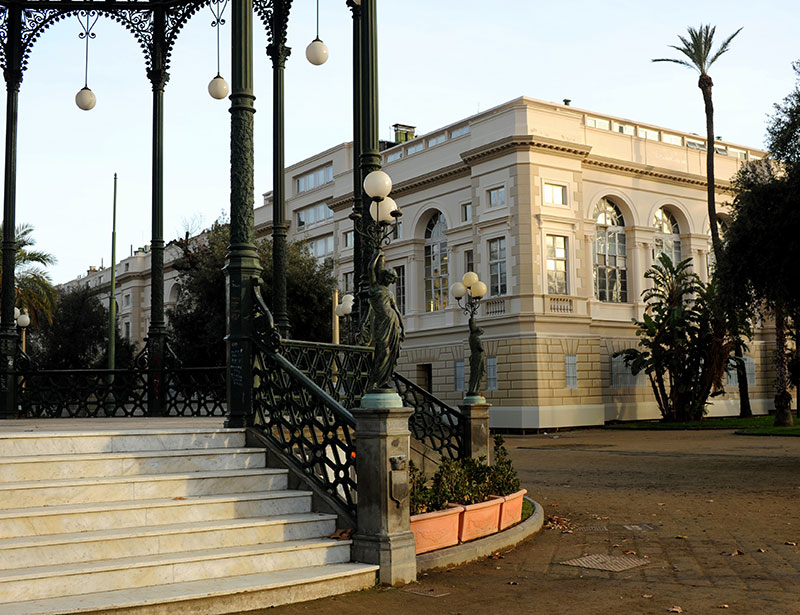 After World War II, science and especially the biomedical sciences are expanding at an impressive pace and on an ever expanding institutional and economic scale. The number of scientists increases rapidly, and the costs of equipments and laboratory materials increased rapidly. The era of romantic science is over and the ideals of scientific research changed from the individual linked to individual dreams and projects to a full-scale collective effort.
The Stazione Zoologica remains a reference at the international level, and 'the Neapolitan experience' continues to be considered a necessary step for brilliant scientists. This is especially true for Italian biology and for the University of Naples; the Stazione Zoologica for many of Italian researchers is the way to get in contact with advanced biological research, thanks to the presence in Naples of visiting researchers and an extraordinary library. The international character of the institution is maintained thanks to several scientific collaborations, first of all with the Marine Biological Laboratory in Woods Hole Marine Biology and the British marine biology laboratories.
However, the 'tables system' produced inevitable fragmentation of research programs and an expensive dispersal of experimental apparatus, since each researcher comes with its own project and tries in Naples to get the best conditions to realize it. This produces a large diversity of research programs, which depend on the scientists who occupy the various tables provided by their governments, with no continuity that could amortize the major investments made necessary by the new type of biological research. Some heterogeneity existed previously, but it increases again after World War II, following the multiplication of the lines of biology research, which is becoming the world's leading science. This produces a hard financial crisis.
It becomes clear that the Stazione Zoologica needs a new administrative and institutional structure, to ensure a solid financial and permanent basis. For almost a century the Italian government had continued to recognize the unique character of the Stazione Zoologica, a private institution in an international context. But in the new science context, this situation is not sustainable anymore. In 1967 the Italian government entrusted the management of the Institute to a 'Commissario Straordinario'.