The Italian Parliament approved in 1982 a special law in favor of the Stazione Zoologica, which provides an increase in funding and recognizes the status of 'Special Scientific Institution' of public interest, under the supervision and control of the Ministry of Universities and Scientific and Technological Research. However, the Institute maintains a large scientific autonomy.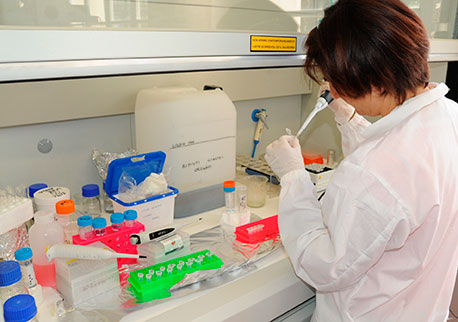 In the same year (1982), the Institute was renamed "Stazione Zoologica Anton Dohrn", which should not only be considered a tribute to the great accomplishment of Anton Dohrn, but also the acknowledgement of his aim of furthering research in a lab Research freed from national, philosophical or disciplinary frontiers.
The management of the Zoological Station is entrusted to a President, a Director and an Adminstrative Council. An International Scientific Council was created. In 1987 Gaetano Salvatore was appointed as President.
The internal structure organization is remodeled, as to combine the two aims which have long had been considered as contradictory: on one hand, the emphasis was placed on the Stazione's in-house scientific activity, and the other, on national and international cooperation. Special attention is put in the development of new laboratories at the frontier of biology, such as Molecular Biology and Biotechnologies, in the promotion and participation in national and international projects aimed at solving problems related to the safeguarding the marine environment and the rational exploitation of marine resources.
The training programs, that, for a long time, had remained a secondary aspect of the activities of the Stazione Zoologica, become a priority. Regular, specialized courses conferences and seminars are promoted and organized, together with a specialized postdoctoral training of Italian and foreign scientific and technical staff.
Anton Dohrn had created the station with the departments of Zoology, Botany and Physiology. The new structure of the research laboratories included Biochemistry and Molecular Biology, Neurobiology, Biological Oceanography, Marine Botany, Cell Biology, Ecophysiology and Benthic Ecology. The technical facilities include one of the best libraries in the field of marine biology and related fields, the Historical Archives and Scientific Collections (a museum with about 3500 specimens of the Gulf of Naples, some of which are very rare, an herbarium, which served as an archive for historically important material, as well as the permanent location of holotypes of new species discovered in the Gulf of Naples).
Research at the Stazione Zoologica had always focused on two aspects of marine organisms: on one hand their structures, functions and habits are studied to further knowledge on living organisms in the Mediterranean, on the other, these organisms have the tools to push forward the knowledge on fundamental processes of life.
Fundamental biological research is associated with the study of the opportunities to use biotechnology for the use of marine natural resources, such as the artificial culture of invertebrates, the use of biologically active substances, the study of the marine environment in relation to biodiversity, centered on complex ecosystems such as the seagrass Posidonia oceanica.