Salta il contenuto e passa al menu a fondo pagina
You are here:
Home

Staff

List of Personnel

Dattolo Emanuela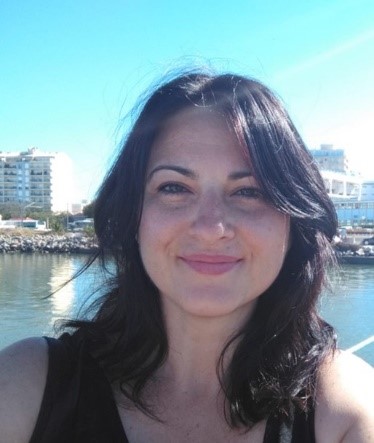 Researcher
Integrative Marine Ecology Department
Stazione Zoologica Anton Dohrn - Villa Comunale, 80121, Napoli
Tel. +39 081 5833236
Fax: +39 081 7641355
e-mail emanuela.dattolo(at)szn.it
Skype: emanudat
Google scholar: https://scholar.google.com/citations?hl=it&user=SRlUmH4AAAAJ
ERC sectors - Environmental Biology, Ecology and Evolution (LS8); Integrative Biology: from Genes and Genomes to Systems (LS2).
Research interests
Variability in gene expression among individuals, species, and populations is an essential component of biodiversity, and the evolution of gene expression regulation can help determine the adaptive potential of species to changes in the environment.
I work mainly on seagrasses, flowering plants that live in the sea, where they construct ecosystems of enormous ecological and socioeconomic value. Understanding their biology, the evolutionary processes that brought them back to the sea from land, and how they interact with other components of marine ecosystems are the questions underlying my research. I explore these questions using molecular approaches integrating population genetics, transcriptomics, functional genomics, epigenetics, and field studies.
Because marine forests sequester a large amount of carbon, improving our knowledge about processes that regulate their survival can help us understand how they might respond to projected climate change in the next future. For this, I study genes related to circadian rhythm, a key point for regulating many aspects of the plant's life.
Selected Publications
1. Santillán-Sarmiento A., Pazzaglia J., Ruocco M., Dattolo E., Ambrosino L., Winters G., Marin-Guirao L., Procaccini G. (2023) Gene co-expression network analysis for the selection of candidate early warning indicators of heat and nutrient stress in Posidonia oceanica. Science of the Total Environment. doi: 10.1016/j.scitotenv.2023.162517
2. Moreira-Saporiti A., Teichberg M., Garnier E., Cornelissen J.H.C., Alcoverro T., Björk M., Boström C., Dattolo E., Eklöf J., Hasler-Sheetal H., Holmer M., Marbà N., Marín-Guirao L., Meysick L., Olivé I., Reusch T.B.H., Ruocco M., Silva J., Sousa A.I., Procaccini G., Santos R. (2023) A trait-based framework for seagrass ecology: trends and prospects. Frontiers in Plant Science 14. doi: 10.3389/fpls.2023.1088643
3. Procaccini G., Dattolo E., Ruocco M. (2023) Genetic diversity and connectivity in the Mediterranean seagrass Posidonia oceanica: state of art and future directions. Cahiers de Biologie Marine 64-1. doi: 10.21411/CBM.A.18AC84C
4. Pazzaglia J., Dattolo E., Ruocco M., Santillán-Sarmiento A., Marín-Guirao L., Procaccini G. (2023) DNA methylation dynamics in a coastal foundation seagrass species under abiotic stressors. Proceedings of the Royal Society B 290: 20222197. doi.org/10.1098/rspb.2022.2197
5. Tutar O., Ruocco M., Dattolo E., Lacorata G., Corrado R., Watteaux R., Iudicone D., Fach B., Procaccini G. (2022) High levels of genetic diversity and population structure in the Mediterranean seagrass Posidonia oceanica at its easternmost distribution limit. ICES Journal of Marine Science 79(8): 2286-2297. doi.org/10.1093/icesjms/fsac163
6. Ruocco M., Jahnke M., Silva J., Procaccini G., Dattolo E. (2022) 2b-RAD genotyping of the seagrass Cymodocea nodosa along a latitudinal cline identified candidate genes for environmental adaptation. Frontiers in Genetics 13: 866758 doi: 10.3389/fgene.2022.866758
7. Ruocco M., Barrote I., Hofman J.D., Pes K., Costa M.M., Procaccini G., Silva J., Dattolo, E. (2021) Daily Regulation of Key Metabolic Pathways in Two Seagrasses Under Natural Light Conditions. Frontiers in Ecology and Evolution doi: 10.3389/FEVO.2021.757187; WOS:000731709900001
8. Ruocco M., Entrambasaguas L., Dattolo E., Milito A., Marin-Guirao L., Procaccini G., (2020) A king and vassals' tale: Molecular signatures of clonal integration in Posidonia oceanica under chronic light shortage. Journal of Ecology doi:10.1111/1365-2745.13479; WOS:000563984300001
9. Ruocco M., Ambrosino L., Jahnke M., Chiusano M.L., Barrote I, Procaccini G., Silva J., Dattolo E. (2020) m(6)A RNA Methylation in Marine Plants: First Insights and Relevance for Biological Rhythms. International Journal of Molecular Sciences doi.org/10.3390/ijms21207508; WOS:000585607200001.
10. Jahnke M., D'Esposito D., Orru L., Lamontanara A., Dattolo E., Badalamenti F., Mazzuca S., Procaccini G., Orsini L., (2019) Adaptive responses along a depth and a latitudinal gradient in the endemic seagrass Posidonia oceanica. Heredity doi:10.1038/S41437-018-0103-0; WOS:000455217300008.