Salta il contenuto e passa al menu a fondo pagina
You are here:
Home

Staff

List of Personnel

Berlino Manuel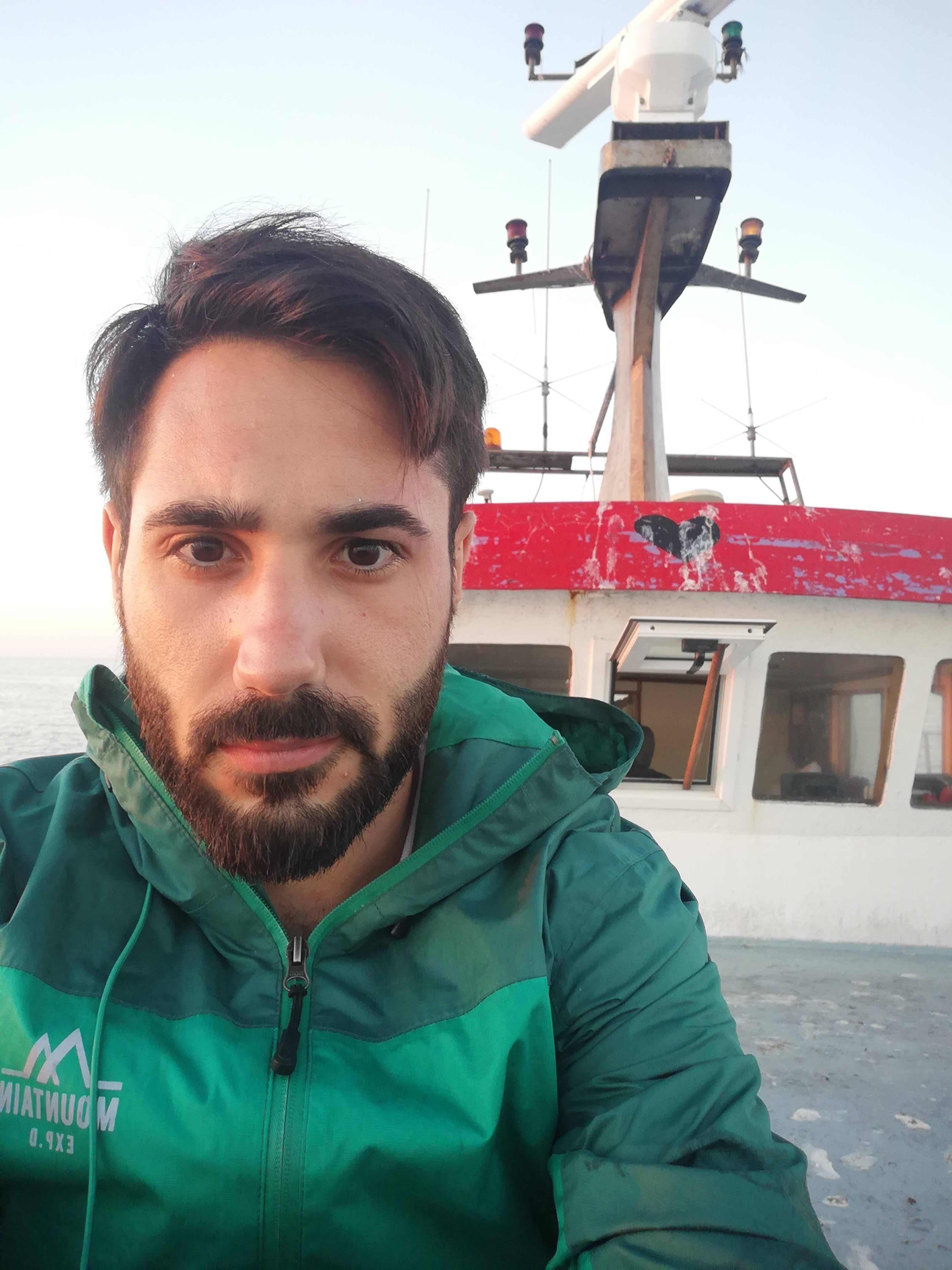 Post Doc
Sicily Marine Centre, Department of Integrative Marine Ecology
Stazione Zoologica Anton Dohrn
Sicily Marine Centre – Palermo
Lungomare Cristoforo Colombo (Complesso Roosevelt)
90142 Palermo, Italia
Tel.: +39 3405645167
E-mail: This email address is being protected from spambots. You need JavaScript enabled to view it.
Skype: mberlino
Supervisor: Maria Cristina Mangano
Appointed on project: RETE 3 Golfi
Research Interests
My research interests are based on the study of the effect of ecosystem alteration drivers related both to human activities, such as fishing activity or the presence of pollutants, and to climate change, evaluating the responses to these drivers both at the individual level, with particular attention to the alteration of the functional traits of organisms, and at the community level. I apply an ecosystem approach, including analyzes possible variations and interactions with the abiotic component of the ecosystem, with the ultimate aim of obtaining a more detailed description regarding the ecosystem responses and highlighting the disturbance patterns associated with the drivers examined, necessary for a better understanding of the phenomena capable of altering the stability and functioning of the ecosystem. Recognizing the role played by the human being as an integral part of the ecosystem, my interest is also directed towards the evaluation of the socio-economic aspects deriving from these impacts, dictated by the ability of the disturbance drivers to influence ecosystem goods and services.
Selected Publications
Pansini, A., Bosch-Belmar, M., Berlino, M., Sarà, G., & Ceccherelli, G. (2022). Collating evidence on the restoration efforts of the seagrass Posidonia oceanica: Current knowledge and gaps. Science of the Total Environment, 158320. DOI: 10.1016/j.scitotenv.2022.158320
Mirto, S., Montalto, V., Mangano, M. C. M., Ape, F., Berlino, M., La Marca, C., ... & Sarà, G. (2022). The stakeholder's perception of socio-economic impacts generated by COVID-19 pandemic within the Italian aquaculture systems. Aquaculture, 553, 738127. DOI: 10.1016/j.aquaculture.2022.738127
Mangano, M. C., Berlino, M., Corbari, L., Milisenda, G., Lucchese, M., Terzo, S., ... & Sarà, G. (2022). The aquaculture supply chain in the time of covid-19 pandemic: Vulnerability, resilience, solutions and priorities at the global scale. Environmental science & policy, 127, 98-110. DOI: 10.1016/j.envsci.2021.10.014
Berlino, M., Mangano, M. C., De Vittor, C., & Sarà, G. (2021). Effects of microplastics on the functional traits of aquatic benthic organisms: A global-scale meta-analysis. Environmental Pollution, 285, 117174. DOI: 10.1016/j.envpol. 2021.117174
Salerno, M., Berlino, M., Mangano, M. C., & Sarà, G. (2021). Microplastics and the functional traits of fishes: A global meta‐analysis. Global Change Biology, 27(12), 2645-2655. DOI: 10.1111/gcb.15570
Sarà, G., Mangano, M. C., Berlino, M., Corbari, L., Lucchese, M., Milisenda, G., ... & Helmuth, B. (2021). The synergistic impacts of anthropogenic stressors and COVID-19 on aquaculture: A current global perspective. Reviews in Fisheries Science & Aquaculture, 1-13. DOI: 10.1080/23308249.2021.1876633
Watson, G. S., Gregory, E. A., Johnstone, C., Berlino, M., Green, D. W., Peterson, N. R., ... & Watson, J. A. (2018). Like night and day: Reversals of thermal gradients across ghost crab burrows and their implications for thermal ecology. Estuarine, Coastal and Shelf Science, 203, 127-136. DOI: 10.1016/j.ecss.2018.01.023Websites or online articles