Salta il contenuto e passa al menu a fondo pagina
You are here:
Home

Staff

List of Personnel

Della Sala Gerardo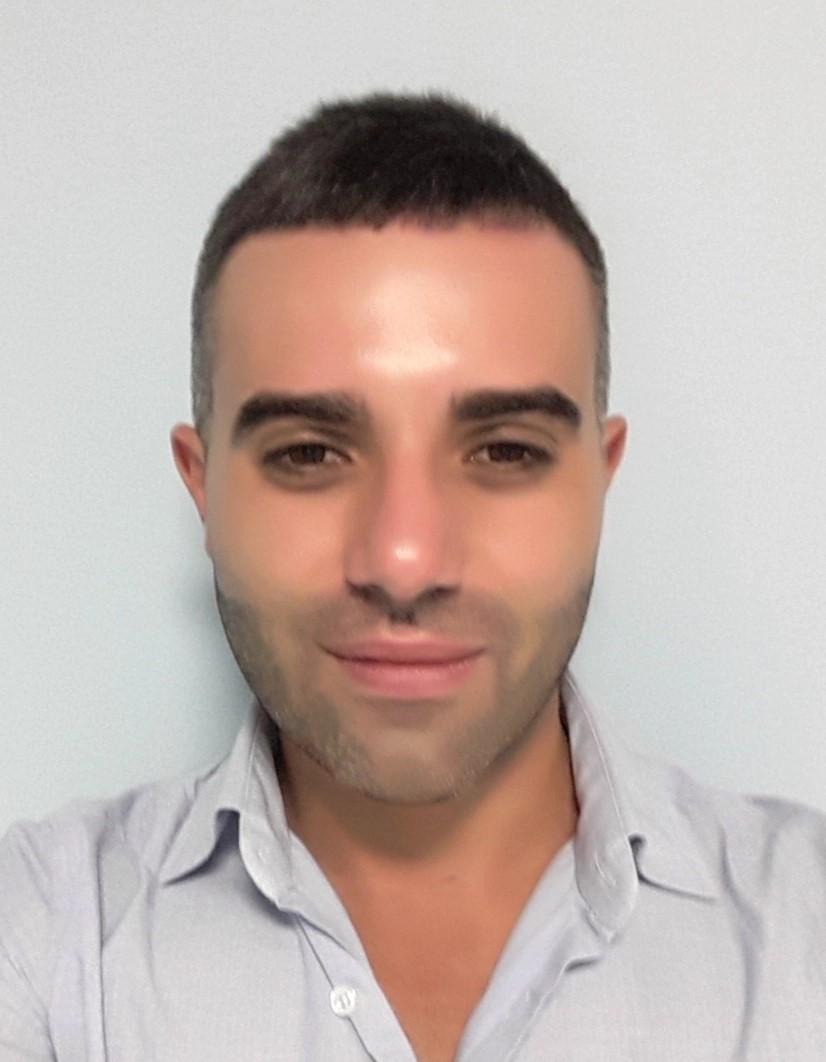 Researcher
Marine Biotechnology Department
Stazione Zoologica Anton Dohrn
via A. F. Acton, Molosiglio
80133 Napoli - Italia
E-mail: gerardo.dellasala(at)szn.it

Research Interests
My research focuses on exploring the unique natural products from marine organisms and microorganisms, which can exist as free-living organisms or form symbiotic or pathogenic relationships with eukaryotic hosts or other prokaryotes.
The main objectives of this research are:
the isolation and stereo-structural elucidation of marine natural products, through chromatographic techniques and advanced spectroscopic methods (NMR, mass-spectrometry);
the identification of biosynthetic pathways for natural products, by functional- and homology-based screening of metagenomes and microbial genomes;
the mechanistic investigation into bioactivity of marine natural products as anticancer and antibacterial lead compounds, through in vitro bioassays and assessment of their effects on cellular signalling networks.
Marine natural products (often referred to as secondary metabolites) feature unprecedent chemical architectures endowed with pharmacological properties, making them an inspiring source for drug-discovery in medicinal chemistry. Indeed, marine organisms and microorganisms are able to assemble complex machinery for the production of secondary metabolites and generate chemical diversity, with no counterpart in the terrestrial environment.
The idea behind my research is that harnessing the natural biosynthetic routes for complex natural products provides the tools to create sustainable sources of bioactive compounds which are rare in Nature. To achieve this goal, linking biosynthetic genes to the relevant natural products is crucial. Therefore, mining genomes and metabolomes of marine organisms in an integrated manner, leads to discovery of novel molecules and identification of enzymatic pathways, which can be exploited for production of bioactive compounds in native or heterologous hosts, through microbial fermentation and/or genetic engineering.
Selected Publications
Palma Esposito F, Giugliano R, Della Sala G, Vitale GA, Buonocore C, Ausuri J, Galasso C, Coppola D, Franci G, Galdiero M, de Pascale D. Combining OSMAC Approach and Untargeted Metabolomics for the Identification of New Glycolipids with Potent Antiviral Activity Produced by a Marine Rhodococcus. Int J Mol Sci. 2021;22(16):9055. doi: 10.3390/ijms22169055.
Della Sala G, Mangoni A, Costantino V, Teta R. Identification of the Biosynthetic Gene Cluster of Thermoactinoamides and Discovery of New Congeners by Integrated Genome Mining and MS-Based Molecular Networking. Front Chem. 2020; 8:397. doi: 10.3389/fchem.2020.00397.
Teta R, Della Sala G, Esposito G, Via CW, Mazzoccoli C, Piccoli C, Bertin MJ, Costantino V, Mangoni A. A joint molecular networking study of a Smenospongia sponge and a cyanobacterial bloom revealed new antiproliferative chlorinated polyketides. Org Chem Front. 2019; 6(11):1762-1774. doi: 10.1039/C9QO00074G.
Menna M, Imperatore C, Mangoni A, Della Sala G, Taglialatela-Scafati O. Challenges in the configuration assignment of natural products. A case-selective perspective. Nat Prod Rep. 2019; 36(3):476-489. doi: 10.1039/c8np00053k.
Costantino V, Della Sala G, Saurav K, Teta R, Bar-Shalom R, Mangoni A, Steindler L. Plakofuranolactone as a Quorum Quenching Agent from the Indonesian Sponge Plakortis cf. lita. Mar Drugs. 2017; 15(3):59. doi: 10.3390/md15030059.
Teta R, Romano V, Della Sala G, Picchio S, De Sterlich C, Mangoni A, Di Tullio G, Costantino V, Lega M. Cyanobacteria as indicators of water quality in Campania coasts, Italy: a monitoring strategy combining remote/proximal sensing and in situ data. Environ Res Lett. 2017; 12 (2): 024001. doi: 10.1088/1748-9326/aa5649.
Teta R, Della Sala G, Glukhov E, Gerwick L, Gerwick WH, Mangoni A, Costantino V. Combined LC-MS/MS and Molecular Networking Approach Reveals New Cyanotoxins from the 2014 Cyanobacterial Bloom in Green Lake, Seattle. Environ Sci Technol. 2015; 49(24):14301-10. doi: 10.1021/acs.est.5b04415.
Della Sala G, Hochmuth T, Teta R, Costantino V, Mangoni A. Polyketide synthases in the microbiome of the marine sponge Plakortis halichondrioides: a metagenomic update. Mar Drugs. 2014; 12(11):5425-40. doi: 10.3390/md12115425.
Della Sala G, Hochmuth T, Costantino V, Teta R, Gerwick W, Gerwick L, Piel J, Mangoni A. Polyketide genes in the marine sponge Plakortis simplex: a new group of mono-modular type I polyketide synthases from sponge symbionts. Environ Microbiol Rep. 2013; 5(6):809-18. doi: 10.1111/1758-2229.12081.
Teta R, Irollo E, Della Sala G, Pirozzi G, Mangoni A, Costantino V. Smenamides A and B, chlorinated peptide/polyketide hybrids containing a dolapyrrolidinone unit from the Caribbean sponge Smenospongia aurea. Evaluation of their role as leads in antitumor drug research. Mar Drugs. 2013; 11(11):4451-63. doi: 10.3390/md11114451.
Book chapters
Della Sala G, Teta R, Esposito G, Costantino V. Chapter 1 - The Chemical Language of Gram-Negative Bacteria. In: Tommonaro G., editor. Quorum Sensing. Academic Press; London, UK: 2019. pp. 3–28. doi: 10.1016/B978-0-12-814905-8.00001-0.