Salta il contenuto e passa al menu a fondo pagina
You are here:
Home

Staff

List of Personnel

Cavalletti Elena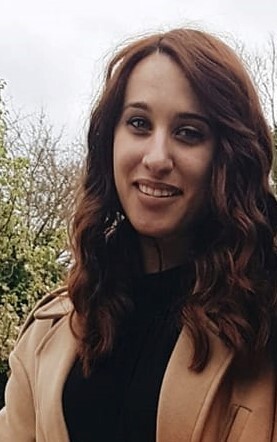 Ph.D Student
Marine Biotechnology Department
Stazione Zoologica Anton Dohrn
Villa Comunale
80121 Napoli - Italia
Tel.:
Fax:
E-mail: elena.cavalletti(at)szn.it
Contatto Skype: elle.cava
Director of Studies: Angela Sardo
Internal Supervisor: Giovanna Romano
External Supervisor: Pietro Ferraro
Advisor: Donatella De Pascale
Program: Open University, XXII cycle
Research Interests
Microalgae, due to their ability to both adsorb metals onto their cell wall and to actively transport them into their cytoplasm, are considered attractive candidates for bioremediation purposes. Heavy metals (HM) are persistent pollutants, and they are widespread in marine environments, where they can have toxic effects on living organisms and affect the ecosystem. Some water decontamination systems already in use are based on dead microalgal cells biomasses, embedded on synthetic or natural matrixes, but a further step to optimize these applications would be to employ living microalgal cells. In this frame, it would be ideal to conceive systems based on autochtonous microalgal strains, to avoid the introduction of alien species and, thus, alterations of biodiversity. My research is mainly focused on: 1) Detecting endemic microalgal strains showing high tolerance to HM, to select ideal candidates for bioremediation purposes; 2) Using microalgae as "biosensors" for heavy metal stress through the use the in-flow Tomographic Phase Microscopy (TPM), an innovative technique which allows a fast detection of cell and chloroplast impairments; 3) Producing a prototype for phycoremediaton of acquatic environments based on microalgal cultures or consortia of different species.