Salta il contenuto e passa al menu a fondo pagina
You are here:
Home

Staff

List of Personnel

Esposito Roberta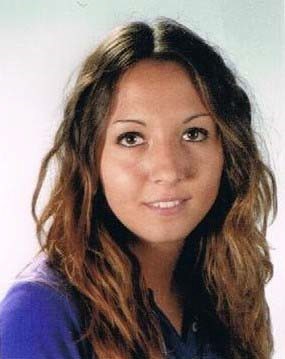 PhD Student
Marine Biotechnology Department
Stazione Zoologica Anton Dohrn
Villa Comunale 80121 Napoli - Italia
Tel.: +39 081 5833315
E-mail: This email address is being protected from spambots. You need JavaScript enabled to view it.
PhD Biology, University of Naples Federico II, XXXV cycle
Tutor SZN: dott. Maria Costantini, dott. Valerio Zupo
Tutor UNINA: prof. Simona Carfagna
Tutor CNR: dott. Stefania Crispi
Research Interests
During the evolution, different marine organisms (such as macro and microalgae, sponges and fish) developed different defense mechanisms, exploiting the use of a large variety of natural molecules, allowing they survive in a hostile environment with stress conditions as different degrees of salinity, pressure, temperature and light, as well as microbial and/or viral attacks. These compounds have not only ecological roles, but also various biological activities (anticancer, anti-inflammatory, antioxidant, antimicrobial, antihypertensive) to make them good candidates for biotechnological applications in pharmaceutical, nutraceutical and cosmaceutical fields. From a biotechnological point of view, the most promising organisms in the marine environment are microalgae (especially diatoms) and sponges. My PhD project has as main goal to study the potential effects of sponge and benthic diatoms as sources of bioactive compounds. . I am now characterizing several marine sponges and diatoms trough molecular approaches. Chemical extracts will be done to be tested on different cancer cell lines in order to identify bioactivities and biotechnological applications.
Publications
Esposito, R., Ruocco, N., Albarano, L., Ianora, A., Manfra, L., Libralato, G., Costantini, M. (2020). Combined effects of diatom-derived oxilipins on the sea urchin Paracentrotus lividus. International Journal of Molecular Sciences 21(3).

Albarano, L., Esposito, R., Ruocco, N., Costantini, M. Genome mining and synthetic biology: new challenge in natural products discovery. Marine Drugs (in press)
Di Meo, F., Arenga, M., Favale, G., Ruocco, N., Esposito, R., Filosa, S., Nuzzo, G., Fontana, A., Crispi, S., Costantini, M. Organic extracts of the sponge Geodia cydonium determine cell cycle arrest blocking proliferation in human mesothelioma cell lines. Scientific Reports (under revision)