Salta il contenuto e passa al menu a fondo pagina
You are here:
Home

Staff

List of Personnel

Esposito Maria Consiglia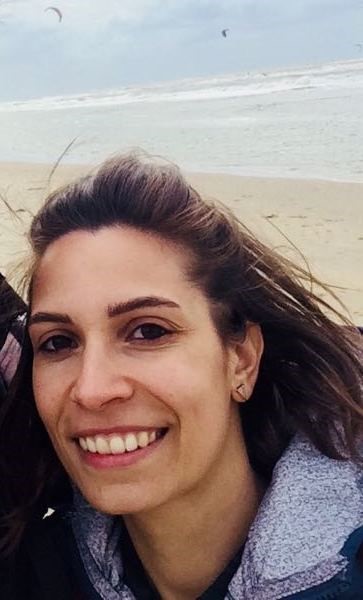 PhD Student
Biology and Evolution of Marine Organisms Department
Tel.: +39 081 5833233
Fax: +39 081 7641355
e-mail: This email address is being protected from spambots. You need JavaScript enabled to view it.
Director of Studies: Elisabetta Tosti
Internal Supervisor: Gianluigi Russo
External Supervisor: Ilaria Corsi, Euan Brown
Program: Open University, XXX cycle

Research Interests
Marine pollution is a global environmental problem due to the continuous growth of anthropogenic pollutants levels, which poses at risk the marine environment health. Among pollutants, metals are especially of concern for marine organisms; in particular, adverse effects on reproduction have been reported. In marine broadcast animals gametes are exposed to seawater contaminants that, by altering their quality and physiology, may seriously affect fertilization success and offspring quality and in turn the reproductive fitness up to survival of the species.
Since contaminants represent a global concern posing at risk specie fitness and survival, the marine environmental remediation has been identified as an urgent need for conservation of the marine biota. Several marine remediating techniques have been set up. In the last years nanoremediation is emerging as a new sustainable method less costly and more effective in clean-up marine contaminated environment. It is based on the use of nanomaterials which are able to remove a wide range of pollutants. Recently the "nanosponges", a new class of nanomaterials based on polysaccharides, have been demonstrated to be able to adsorb metals.
Nonetheless, the safety of nanosponges has not yet been ascertained. Hence, in order to analyze the possible adverse effects of nanosponges on sea urchin reproduction, I will carry out ecotoxicological studies by using gametes and embryos of this key species of the marine ecosystem.
Publications
Esposito M.C., Elisabetta Tosti (2018) Reprotoxicity of Global Warming in Marine Species. J Marine Sci Res Dev 8: S12-e001.
Gallo, A., Boni, R., Buia, M., Monfrecola, V., Esposito, M.C., & Tosti, E. (2019). Ocean acidification impact on ascidian Ciona robusta spermatozoa: New evidence for stress resilience. The Science of the Total Environment, 697, 134100