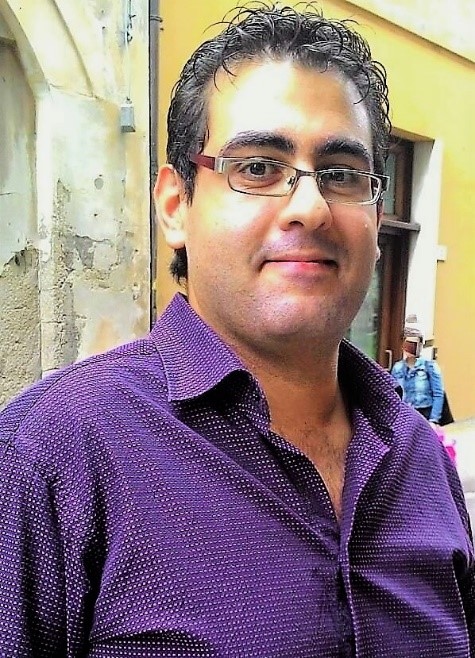 Technician
Integrative Marine Ecology Department
Tel. +39 081 5833516
Fax +39 081 984201
Cell. 338 8705069
e-mail: antonio.cannavacciuolo(at)szn.it



Short CV
Master's degree in Evolution of Human and Animals Behaviour at the University of Turin. I developed my thesis at the CNR-ISMAR of Ancona. The project was based , in South Adriatic Sea, on the characterization of anchovy's spawning and nursery area's indentifying spatial preferences in relation to some environmental variables. In this period i worked at the extraction of Sardina pilchardus and Engraulis encrasicolus otoliths. I cooperated with ' Progetto Bandiera RITMARE' working on the ageing and stageing of anchovy's eggs. I participated to MEDIAS GSA 17 e GSA 18 program within EC DCF European Frameworks.
From 2014 to 2016 i worked at the University of Bologna in the Biology and Fisheries Laboratory to Fano (PU)- Italy- in which i studied elasmobranchs, crustacean, cephalopods and demersal fishes biological cycles in the North Adriatic Sea. In this period i partecipated to 3 sampling oceanographic campaigns within the MEDITS program. Furthermore i worked at the taxonomy of some demersal species like Spicara spp. applying tools related to body morphometry, otholits morfology and molecular biology.
In the Stazione Zoologica Anton Dohrn i principally work on genotyping of marine organisms associated to Posidonia oceanica applying an integrate approach for the study of the ecology of benthic and pelagic organisms.
Tasks
Characterization and genotyping of marine organisms
Support for the use of laboratory tools
Publications
Leonori I., De Felice A., Biagiotti I., Malavolti S., Vasapollo C., Campanella F., Canduci G., Cannavacciuolo A., Borme D., Tirelli V., Grilli F., Marini M., (2014) Characterization of the spawning and nursery areas of Engraulis encrasicolus in the South Western Adriatic Sea. Workshop Ritmare, Bologna, 14-15 Aprile 2014.