Salta il contenuto e passa al menu a fondo pagina
You are here:
Home

Staff

List of Personnel

Di Dato Valeria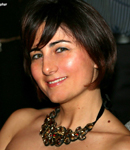 Researcher
Marine Biotechnology Department
Tel. +39 081 5833431
Fax: +39 081 7641355
e-mail valeria.didato(at)szn.it
Contatto Skype: baleries2
Research interests
In a little ocean drop, there are thousands of living microorganisms with many diverse forms and metabolisms that can be useful by a biotechnological point of view. Indeed, some microalgae called diatoms, living also in our seas, are able to produce molecules with pharmacological and nutraceutical activity.
My project objective is the study of the genomic and proteomic content of selected diatoms, based on their ability to pharmacologically interfere on cells from other organisms. Using bioinformatics and molecular and cellular biological methods, the study try to understand which genes are involved in the physiology and metabolism of such microalgae and the pathways responsible for the synthesis of bioactive metabolites.
Selected Publications
Di Dato V, Musacchia F, Petrosino G, Patil S, Montresor M, Sanges R, Ferrante MI.
Transcriptome sequencing of three Pseudo-nitzschia species reveals comparablegene sets and the presence of Nitric Oxide Synthase genes in diatoms. Sci Rep.2015 Jul 20;5:12329. doi: 10.1038/srep12329
Carotenuto M, Pedone E, Diana D, de Antonellis P, Džeroski S, Marino N, Navas L, Di Dato V, Scoppettuolo MN, Cimmino F, Correale S, Pirone L, Monti SM, Bruder E, Zenko B, Slavkov I, Pastorino F, Ponzoni M, Schulte JH, Schramm A, Eggert A,Westermann F, Arrigoni G, Accordi B, Basso G, Saviano M, Fattorusso R, Zollo M.
Neuroblastoma tumorigenesis is regulated through the Nm23-H1/h-Prune C-terminalinteraction. Sci Rep. 2013;3:1351. doi: 10.1038/srep01351
Cimmino F, Scoppettuolo MN, Carotenuto M, De Antonellis P, Di Dato V, De Vita G,Zollo M.
Norcantharidin impairs medulloblastoma growth by inhibition of Wnt/β-catenin signaling. J Neurooncol. 2012 Jan;106(1):59-70. doi:10.1007/s11060-011-0645-y. Epub 2011 Jul 7.
Virgilio A, Spano D, Esposito V, Di Dato V, Citarella G, Marino N, Maffia V, De Martino D, De Antonellis P, Galeone A, Zollo M.
Novel pyrimidopyrimidine derivatives for inhibition of cellular proliferation and motility induced by h-prune in breast cancer. Eur J Med Chem. 2012 Nov;57:41-50. doi:10.1016/j.ejmech.2012.08.020. Epub 2012 Aug 23
Spano D, Marshall JC, Marino N, De Martino D, Romano A, Scoppettuolo MN, BelloAM, Di Dato V, Navas L, De Vita G, Medaglia C, Steeg PS, Zollo M.
Dipyridamole prevents triple-negative breast-cancer progression. Clin Exp Metastasis. 2013 Jan;30(1):47-68. doi: 10.1007/s10585-012-9506-0
Zollo M, Di Dato V, Spano D, De Martino D, Liguori L, Marino N, Vastolo V,Navas L, Garrone B, Mangano G, Biondi G, Guglielmotti A.
Targeting monocytechemotactic protein-1 synthesis with bindarit induces tumor regression inprostate and breast cancer animal models. Clin Exp Metastasis. 2012 Aug;29(6):585-601. doi: 10.1007/s10585-012-9473-5. Epub 2012 Apr 7
Liguori L, Andolfo I, de Antonellis P, Aglio V, di Dato V, Marino N, Orlotti NI, De Martino D, Capasso M, Petrosino G, Schramm A, Navas L, Tonini GP, Eggert A, Iolascon A, Zollo M.
The metallophosphodiesterase Mpped2 impairs tumorigenesis in neuroblastoma. Cell Cycle. 2012 Feb 1;11(3):569-81. doi: 10.4161/cc.11.3.19063. Epub 2012 Feb 1.
Castelletti D, Fiaschetti G, Di Dato V, Ziegler U, Kumps C, De Preter K, Zollo M, Speleman F, Shalaby T, De Martino D, Berg T, Eggert A, Arcaro A, Grotzer MA.
The quassinoid derivative NBT-272 targets both the AKT and ERK signaling pathways in embryonal tumors. Mol Cancer Ther. 2010 Dec;9(12):3145-57. doi: 10.1158/1535-7163.MCT-10-0539. Epub 2010 Oct 1.
Nitsch R, Di Dato V, di Gennaro A, de Cristofaro T, Abbondante S, De Felice M, Zannini M, Di Lauro R.
Comparative genomics reveals a functional thyroid-specific element in the far upstream region of the PAX8 gene. BMC Genomics. 2010 May 14;11:306. doi: 10.1186/1471-2164-11-306.
Napolitano F, Pasqualetti M, Usiello A, Santini E, Pacini G, Sciamanna G, Errico F, Tassone A, Di Dato V, Martella G, Cuomo D, Fisone G, Bernardi G, Mandolesi G, Mercuri NB, Standaert DG, Pisani A.
Dopamine D2 receptor dysfunction is rescued by adenosine A2A receptor antagonism in a model of DYT1 dystonia. Neurobiol Dis. 2010 Jun;38(3):434-45. doi: 10.1016/j.nbd.2010.03.003. Epub 2010 Mar 19.
Alotaibi H, Yaman E, Salvatore D, Di Dato V, Telkoparan P, Di Lauro R, Tazebay UH.
Intronic elements in the Na+/I- symporter gene (NIS) interact with retinoic acid receptors and mediate initiation of transcription. Nucleic Acids Res. 2010 Jun;38(10):3172-85. doi: 10.1093/nar/gkq023. Epub 2010 Jan 31.
Chun JT, Di Dato V, D'Andrea B, Zannini M, Di Lauro R.
The CRE-like element inside the 5'-upstream region of the rat sodium/iodide symporter gene interacts with diverse classes of b-Zip molecules that regulate transcriptional activities through strong synergy with Pax-8. Mol Endocrinol. 2004 Nov;18(11):2817-29.