Salta il contenuto e passa al menu a fondo pagina
You are here:
Home

Staff

List of Personnel

Pace Antonino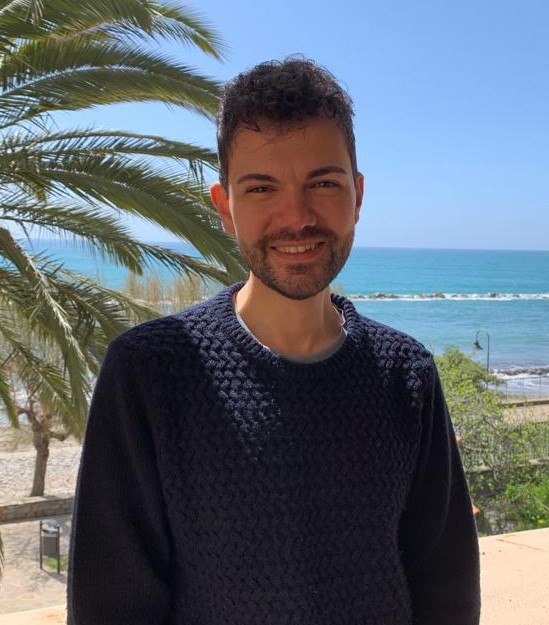 Post Doc
Department of Marine Animal Conservation and Public Engagement
Stazione Zoologica Anton Dohrn
Villa Comunale
80121 Napoli - Italia
Tel.: +39 081 5833216 - 612
E-mail: antonino.pace(at)szn.it
Supervisor: Sandra Hochscheid e Andrea Affuso
Research Interests
I graduated in Veterinary Medicine at the University of Naples Federico II, developing a particular interest for wildlife. I pursued this interest, focusing on infectious diseases of wild animals, crucial to assess the health status of ecosystems, as well as potential risks for human and animal health.
At the Turtle Point, my research activity is centred on various infectious agents affecting sea turtles (mainly bacteria and to a lesser extent viruses and parasites), and their influence in determining health and disease in these animals, but also on the role of sea turtles as environmental sentinels and potential reservoir of zoonotic agents.
My research activities extended to the study of microbial communities of sea turtle nests, in particular regarding the origin of bacteria and fungi, their impact on the hatching success, and additional environmental factors.
Within this context, I developed an interest for the antibiotic-resistance patterns, frequently detected in the bacteria isolated from biological samples of wild animals. This phenomenon is indicative of an overuse of antibiotics due to anthropic activities, with potential implications for the environment and public health.
In addition, at the Aquarium, I collaborate to the health management, the diagnostic and clinical activities on the hosted species, with particular attention to fish bacterial and parasitic agents, including the microbiological monitoring of water, important to preserve the welfare of the animals and the safety of the operators.
Selected Publications
Pace A, Vicari N, Rigamonti S, Magnino S, Borrelli L, Dipineto L, Fioretti A, Hochscheid S, Tavares L, Duarte A (2022) Detection of Chlamydial DNA from Mediterranean Loggerhead Sea Turtles in Southern Italy. Animals 12(6): 715. https://doi.org/10.3390/ani12060715
Borrelli L, Varriale L, Dipineto L, Pace A, Menna LF, Fioretti A (2021) Insect Derived Lauric Acid as Promising Alternative Strategy to Antibiotics in the Antimicrobial Resistance Scenario. Frontiers in Microbiology 12: 620798. https://doi.org/10.3389/fmicb.2021.620798
Russo TP, Pace A, Varriale L, Borrelli L, Gargiulo A, Pompameo M, Fioretti A, Dipineto L (2021) Prevalence and Antimicrobial Resistance of Enteropathogenic Bacteria in Yellow-Legged Gulls (Larus michahellis) in Southern Italy. Animals 11(2): 275. https://doi.org/10.3390/ani11020275
Borrelli L, Minichino A, Pace A, Dipineto L, Fioretti A (2020) Fecal Sample Collection Method for Wild Birds-Associated Microbiome Research: Perspectives for Wildlife Studies. Animals 10(8): 1349. https://doi.org/10.3390/ani10081349
Pace A, Dipineto L, Aceto S, Censullo MC, Valoroso MC, Varriale L, Rinaldi L, Menna LF, Fioretti A, Borrelli L (2020) Diagnosis of Centrocestus formosanus Infection in Zebrafish (Danio rerio) in Italy: A Window to a New Globalization-Derived Invasive Microorganism. Animals 10(3): 456. https://doi.org/10.3390/ani10030456
Maffucci F, Pace A, Affuso A, Ciampa M, Treglia G, Pignalosa A, Hochscheid S (2020) Carapace scute pattern anomalies in the loggerhead turtle: are they indicative of hatchling's survival probability? Journal of Zoology 310(4): 315-322. https://doi.org/10.1111/jzo.12754
Pace A, Rinaldi L, Ianniello D, Borrelli L, Cringoli G, Fioretti A, Hochscheid S, Dipineto L (2019) Gastrointestinal investigation of parasites and Enterobacteriaceae in loggerhead sea turtles from Italian coasts. BMC Veterinary Research 15(1): 370. https://doi.org/10.1186/s12917-019-2113-4
Pace A, Dipineto L, Fioretti A, Hochscheid S (2019) Loggerhead sea turtles as sentinels in the western Mediterranean: antibiotic resistance and environment-related modifications of Gram-negative bacteria. Marine Pollution Bulletin 149: 110575. https://doi.org/10.1016/j.marpolbul.2019.110575
Pace A, Meomartino L, Affuso A, Mennonna G, Hochscheid S, Dipineto L (2018) Aeromonas induced polyostotic osteomyelitis in a juvenile loggerhead sea turtle (Caretta caretta). Diseases of Aquatic Organisms 132: 79-84. https://doi.org/10.3354/dao03305
Russo TP, Varriale L, Borrelli L, Pace A, Latronico M, Menna LF, Fioretti A, Dipineto L (2018) Salmonella serotypes isolated in geckos kept in seven collections in southern Italy. Journal of Small Animal Practice 59(5): 294-297. https://doi.org/10.1111/jsap.12808