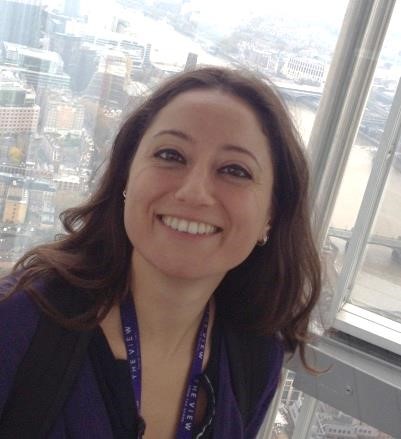 Technician and Manager of the Functional Area of Physiology and Behavior
Biology and Evolution of Marine Organisms Department
Tel.: +39 081 5833281
Fax: +39 081 7641355
E-mail: pamela.imperadore(at)szn.it
Skype: pamela.imperadore

Short CV
I received my master's degree in Pharmaceutical Chemistry and Technology in 2011 at the University of Naples "Federico II". I started my experience at the Stazione Zoologica in 2013 as PhD student in Animal Biology. I got my PhD in 2017, with a thesis on the study of mechanisms involved in the nervous regeneration in the cephalopod mollusc Octopus vulgaris. I utilized microscopy, imaging and tracing techniques, and analysis of gene expression.
From 2017 to 2019 I was involved as Post-doc in two research projects: one aimed at applying new imaging technologies for the characterization of regeneration in cephalopods, the other focused on the identification and localization of nociceptors and receptors in the arms and suckers of the common octopus.
From 2018 I am a member of one of the 'working groups' of the James S. McDonnell Foundation, "Transforming Discovery: historians, philosophers and life scientists exploring regeneration" (2019-2021) which promotes collaboration between historians and philosophers of science and practicing life scientists in studies of regeneration across complex living systems.
Since 2019 I am permanent staff (CTER) and assigned to BEOM Department to support research in the physiology laboratories of marine organisms and appointed as Manager for the Research Area of Physiology and Behavior.
Tasks
I am currently manager of the Functional Area of Physiology and Behavior in the Department of Biology and Evolution of Marine Organisms at the Stazione Zoologica Anton Dohrn. I am responsible for the control and organization of resources, lab space, equipment and platforms available in the area. I also offer technical support to research in the physiology laboratories, including the execution of experiments and the management of electrophysiology instruments, microinjection and neurophysiological techniques.
I am involved in several research projects, with two major focuses: the investigation of mechanisms controlling nerve regeneration and the identification of main molecular basis of nociception in cephalopod mollusks.
Publications
Imperadore P., Parazzoli D. Oldani A., Duebbert M., Büschges A. and Fiorito G. (2019). From injury to full repair: nerve regeneration and functional recovery in the common octopus, Octopus vulgaris. Journal of Experimental Biology, 222(19), jeb209965.
Imperadore P., Lepore M. G., Ponte G., Pflüger H. J. and Fiorito G. (2019). Neural pathways in the pallial nerve and arm nerve cord revealed by neurobiotin backfilling in the cephalopod mollusk Octopus vulgaris. Invertebrate Neuroscience, 19(2), 5.
Zullo L., Imperadore P. (2019) Regeneration and Healing. In: Gestal C., Pascual S., Guerra Á., Fiorito G., Vieites J. (eds) Handbook of Pathogens and Diseases in Cephalopods. Springer, Cham.
Imperadore, P., Fiorito, G. (2018). Cephalopod Tissue Regeneration: consolidating over a century of knowledge. Frontiers in Physiology, 9: 593.
Imperadore P., Uckermann O., Galli R., Steiner G., Kirsch M., Fiorito G. (2018). Nerve regeneration in the cephalopod mollusc Octopus vulgaris: label-free multiphoton microscopy as a tool for investigation. Journal of the Royal Society Interface, 15: e 20170889.
Imperadore P., Shah S. B., Makarenkova H. P., Fiorito G. (2017). Nerve degeneration and regeneration in the cephalopod mollusc Octopus vulgaris: the case of the pallial nerve. Scientific Reports, 7 e 46564
Zullo L., Fossati S. M., Imperadore P., Nödl M. T. (2017). Molecular determinants of Cephalopod muscles and their implication in muscle regeneration. Frontiers in Cell and Developmental Biology, 5.
Lopes V.M, Sampaio E., Roumbedakis K., Tanaka N. K., Carulla L., Gambús G., Woo T., Martins C. P. P., Penicaud V., Gibbings C., Eberle J., Tedesco P., Fernández I., Rodríguez-González T., Imperadore P., Ponte G., Fiorito G. (2017). Cephalopod biology and care, a COST FA1301 (CephsInAction) training school: anaesthesia and scientific procedures. Invertebrate Neuroscience, 17: 8.