Salta il contenuto e passa al menu a fondo pagina
You are here:
Home

Staff

List of Personnel

Vitale Giovanni Andrea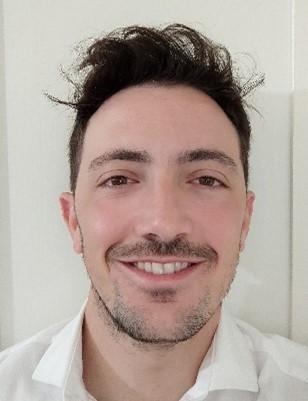 Assegno di Ricerca
Department of Eco-sustainable marine biotechnology (BlueBio)
Stazione Zoologica Anton Dohrn
Villa Comunale
80121 Napoli - Italia
Tel.: +393383883425
E-mail: This email address is being protected from spambots. You need JavaScript enabled to view it.
This email address is being protected from spambots. You need JavaScript enabled to view it.
Contatto Skype: giovanniandreavitale
Supervisor: Dr. Donatella de Pascale
Appointed on project: SECRETED
Research Interests
The main topic of my research is the isolation and chemical characterization of bioactive molecules or new unexploited molecules, mainly from marine microorganisms, but also from other higher organisms, the so-called "natural products", The molecules of our interest include compounds with antimicrobial, anticancer, siderophore, biosurfactant activities, with potential biotechnological, pharmaceutical and nutraceutical applications.
Marine microorganisms are capable of producing numerous secondary metabolites, many of which, however, are encoded in their genome but are often not expressed in normal laboratory conditions, in fact they need the correct stimuli for them to be produced. For this reason, my approach is to use upstream genomic and bioinformatics analyses to identify biosynthetic clusters for the production of secondary metabolites. Subsequently, different metabolic responses are stimulated using the OSMAC approach, in order to activate as many metabolic pathways as possible, and therefore to produce the majority of secondary metabolites encoded in the genome. Subsequently, the complex metabolomes obtained from different stimuli are analysed using cutting-edge methodologies, which couple LC-HRMS analyses and chemo-informatics software, able to analyse thousands of metabolites in a short time, and provide an overview of the diversity chemical produced.
The metabolites of interest are purified by HPLC and characterized by MS and NMR in order to be tested.
Selected Publications
Villanova V, Galasso C, Vitale GA, Della Sala G, Engelbrektsson J, Strömberg M, Shaikh KM, Andersson MX, Palma Esposito F, Ekendahl S, de Pascale D, and Spetea C. (2022). Mixotrophy in a Local Strain of Nannochloropsis granulata for Renewable High-Value Biomass Production on the West Coast of Sweden. Marine Drugs. 20(7), 424.
Vasarri M*, Vitale GA*, Varese CV, Barletta E, D'Auria MV, de Pascale D, and Degl'Innocenti D. (2022). Dihydroauroglaucin Isolated from the Mediterranean Sponge Grantia compressa Endophyte Marine Fungus Eurotium chevalieri Inhibits Migration of Human Neuroblastoma Cells. Pharmaceutics, 14(3), 616.
Palma Esposito F, Giugliano R, Della Sala G, Vitale GA, Buonocore C, Ausuri J, Galasso C, Coppola D, Franci G, Galdiero M, de Pascale D. (2021) Combining OSMAC Approach and Untargeted Metabolomics for the Identification of New Glycolipids with Potent Antiviral Activity Produced by a Marine Rhodococcus. Int J Mol Sci. 22(16), 9055.
Vitale GA, Coppola D, Palma Esposito F, Buonocore C, Ausuri J, Tortorella E, de Pascale D. (2020). Antioxidant Molecules from Marine Fungi: Methodologies and Perspectives. Antioxidants. 26;9(12):1183.
Vitale GA, Sciarretta M, Cassiano C, Buonocore C, Festa C, Mazzella V, Núñez Pons L, D'Auria MV, de Pascale D. (2020). Molecular Network and Culture Media Variation Reveal a Complex Metabolic Profile in Pantoea cf. eucrina D2 Associated with an Acidified Marine Sponge. Int J Mol Sci. 31;21(17):6307.
Buonocore C, Tedesco P, Vitale GA, Esposito FP, Giugliano R, Monti MC, D'Auria MV, de Pascale D. (2020). Characterization of a New Mixture of Mono-Rhamnolipids Produced by Pseudomonas gessardii Isolated from Edmonson Point (Antarctica). Marine Drugs. 20;18(5):269.
Vitale GA, Sciarretta M, Palma Esposito F, January GG, Giaccio M, Bunk B, Spröer C, Bajerski F, Power D, Festa C, Monti MC, D'Auria MV, de Pascale D. (2020) Genomics-Metabolomics Profiling Disclosed Marine Vibrio spartinae 3.6 as a Producer of a New Branched Side Chain Prodigiosin. J Nat Prod. 10;83(5):1495-1504.