Salta il contenuto e passa al menu a fondo pagina
You are here:
Home

Staff

List of Personnel

Capalbo Anita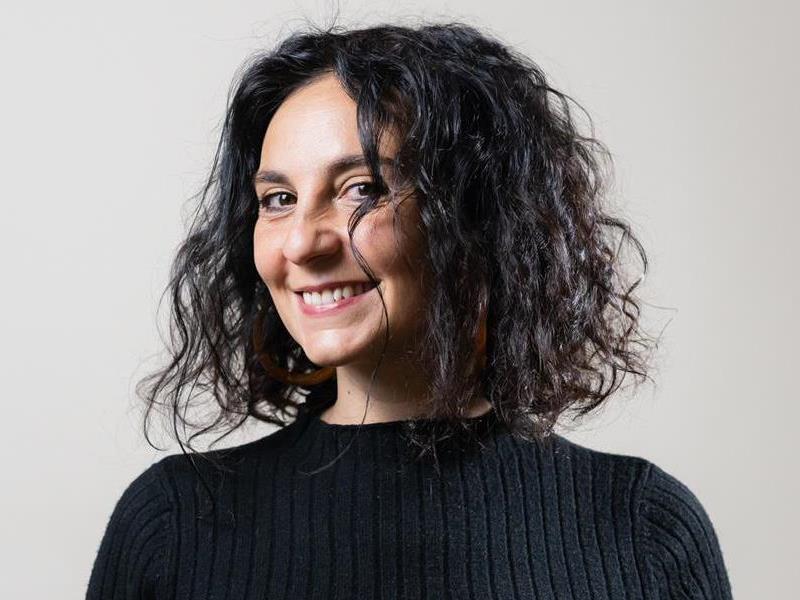 Scholarship
Ecosustainable Marine Biotechnology Department
Stazione Zoologica Anton Dohrn
Villa Comunale
80121 Napoli - Italia
Tel.: +39 081 5833221
Fax: +39 081 7641355
E-mail: anita.capalbo(at)szn.it
Supervisor: Chiara Lauritano
Appointed on project: ADVISE
Research Interests
My experience is in the field of gene therapy and molecular and cell biology. My research area is the development, characterization and study of the mechanism of action of new molecules (antibodies, recombinant proteins, organic compounds, nutraceuticals) to be used in the therapeutic cancer field. I am currently involved in screening of active compounds from marine extracts tested as potential immunomodulators in different types of human cancer cells as part of the ADVISE project.
Selected Publications
"Autoregulatory circuit regulating basolateral cargo export from the TGN: role of the orphan receptor GPRC5A in PKD signaling and cell polarity" Di Martino R, Capalbo A,Sticco L,Varavallo A, Kunnathully V, De Luca V, Iyengar MR, Lo Monte M, Petra Henklein, Cancino J and Luini A. bioRxiv preprint doi: https://doi.org/10.1101/2020.05.26.114710. this version posted May 27, 2020.
"Endoplasmic Reticulum homeostasis: a Sec24-Gα12-AKAP-Lbc signaling complex senses folded cargo and activates transport" Capalbo A*, Subramanian A*, Iyengar NR, Rizzo R, Di Campli A, Lo Monte M, Yerudkar A, Del Vecchio C, Glielmo L, Turacchio G, Pirozzi M, Kim SG, Petra Henklein, Cancino J, Parashuraman S, Diviani D, Fanelli F, Sallese M and Luini A.*These authors contributed equally Cell 2019 Mar 7;176(6):1461-1476.e23. doi: 10.1016/j.cell.2019.01.035.
"Regulation of the Secretory Pathway" Capalbo A, Cancino J, Luini A. Section 2. Organizational Celi Biology | Cpt.36-Interorganellar Communication | Constitutive secretion Encyclopedia of Cell Biology (CELB-20036)
"Control systems of membrane transport at the interface between the endoplasmic reticulum and the Golgi." Cancino J, Capalbo A, Di Campli A, Giannotta M, Rizzo R, Jung JE, Di Martino R, Persico M, Heinklein P, Sallese M, Luini A. Dev Cell. 2014 Aug 11 ;30(3):280-94. doi: 10.1016/j.devcel.2014.06.018.
"Golgi-dependent signaling: self-coordination of membrane tra cking." Cancino J, Capalbo A, Luini A. Methods Cell Biol. 2013;118:359-82. doi: 10.1016/B978-0-12-417164-0.00022-7.
"Long-term amelioration of feline Mucopolysaccharidosis VI after AAV-mediated liver gene transfer." Cotugno G, Annunziata P, Tessitore A, O'Malley T, Capalbo A, Faella A, Bartolomeo R, O'Donnell P, Wang P, Russo F, Sleeper MM, Knox VW, Fernandez S, Levanduski L, Hopwood J, De Leonibus E, Haskins M, Auricchio A. Mol Ther. 2011 Mar;19(3):461-9. doi: 10.1038/mt.2010.257. Epub 2010 Nov 30.
"Noninvasive repetitive imaging of somatostatin receptor 2 gene transfer with positron emission tomography." Cotugno G, Aurilio M, Annunziata P, Capalbo A, Faella A, Rinaldi V, Strisciuglio C, Di Tommaso M, Aloj L, Auricchio A. Hum Gene Ther. 2011 Feb;22(2):189-96. doi: 10.1089/hum.2010.098. Epub 2011 Jan 11.
"Different serum enzyme levels are required to rescue the various systemic featu- res of the mucopolysaccharidoses." Cotugno G*, Tessitore A*, Capalbo A, Annunziata P, Strisciuglio C, Faella A, Aurilio M, Di Tommaso M, Russo F, Mancini A, De Leonibus E, Aloj L, Auricchio A. *These authors contributed equally Hum Gene Ther. 2010 May;21(5):555-69. doi: 10.1089/hum.2009.18