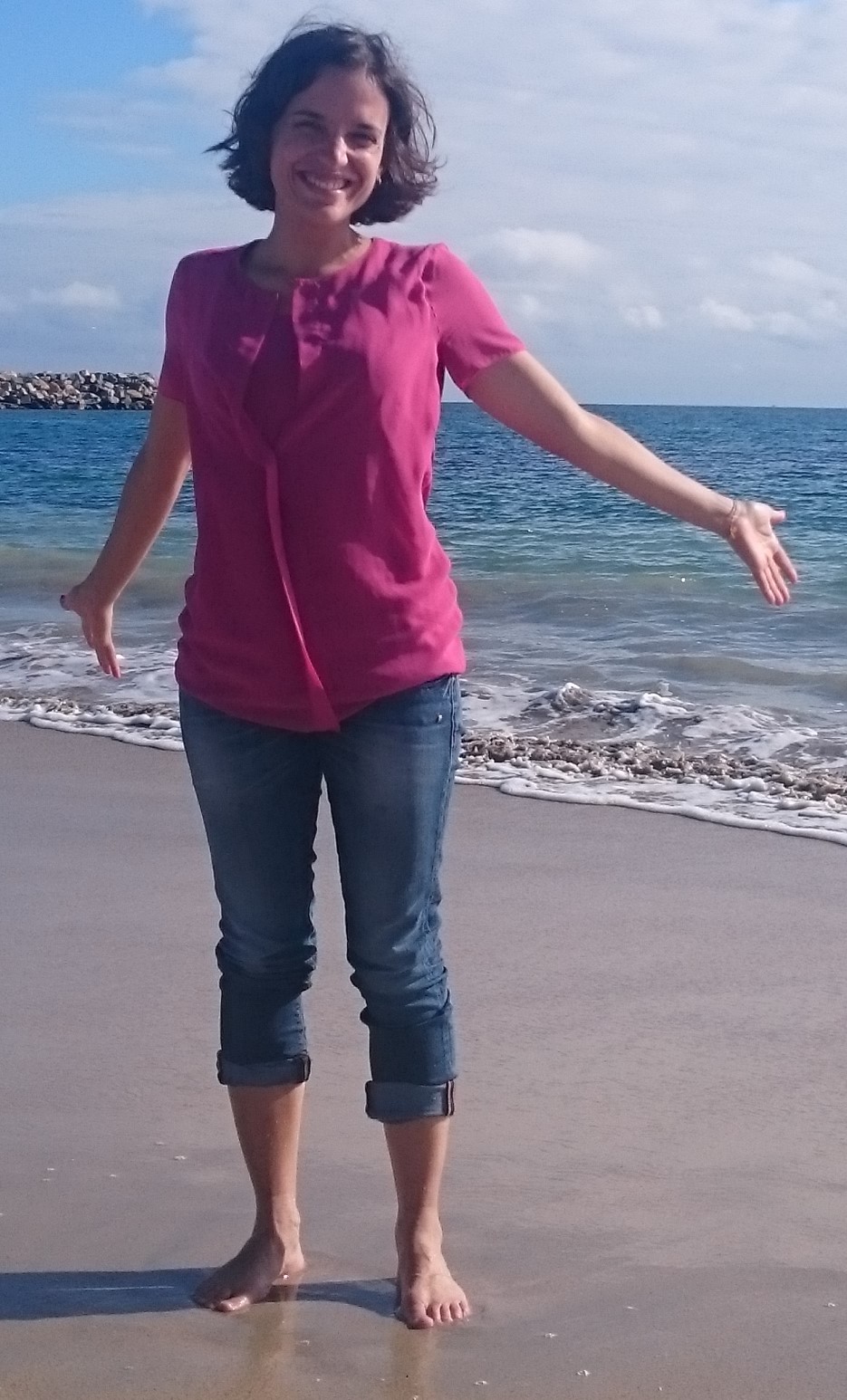 Post Doc
Integrative Marine Ecology Department - Genoa Marine Centre
Genoa Marine Centre (GMC)
Stazione Zoologica Anton Dohrn–National Institute of Marine Biology, Ecology and Biotechnology
Villa del Principe, Piazza del Principe 4, 16126 Genoa, Italy
Tel. +39 081 5833681
E-mail: federica.poli(at)szn.it
Skype: fede.poli87
Supervisor: Paolo Guidetti
Appointed on project: "Assessment of rocky reef fish community to evaluate the environmental status along Italian coasts in the framework of Marine Strategy European Directive"
Research Interests
I am interested in the variability of biological, reproductive and behavioral traits of fish species in relation to changing environments. During my PhD I focused on mechanisms that influence the reproductive success, while in the last few years I have been studying the ecological variability of fish life history and reproductive traits in the Venice Lagoon. This transitional ecosystem hosts heterogenous habitats that are undergoing multiple anthropic pressures. In this context, understanding the range of biological responses is critical both for conservation purposes and fishery management. For this reason, I have always considered the local ecological knowledge of traditional fishers as a complementary tool to research activities. I am strongly interested in approaching environmental conservation as a socio-ecological unit to effectively apply monitoring and restoration plans.
In this project I will work on marine conservation, monitoring rocky reef fish community as an indicator to assess the environmental status along Italian coasts in the context of the Marine Strategy Framework Directive (MSFD). In particular, we will estimate the abundance and the structure of fish populations, employing underwater visual census techniques, comparing sites within and outside marine protected areas in the Mediterranean Sea along Italian coasts, with a focus on fishery target species. The assessment of fish communities is one of the Good Environmental Status (GES) indicators implemented by the MSFD.
The research outcome will provide key information to fulfill the 2030 goals of the new European Green Deal program.
Selected Publications
Poli F., Lopez M.M., Rosa A., Occhipinti I., Penzo A., Zampieri C., Mazzoldi C., Barausse A. "The influence of salt marsh restoration on nekton biodiversity and fishery catches at local and landscape scale in the Lagoon of Venice" (in prep)
Poli F., Polverino G., Antolini P., Nóvoa Abelleira A., Mazzoldi C. "Exploring variations in personality and morphometric traits in wild juveniles of sand smelt captured in different environments and with different fishing techniques in the Venice Lagoon" (in prep)
Pinzoni L., Poli F., Grapputo A., Rasotto M.B., Gasparini C. "Female reproductive fluid increases the opportunities for post- mating sexual selection by prolonging eggs' fertilization window" (under revision 2022, The American Naturalist)
Locatello L., Borgheresi O., Poli F., Pilastro A., Rasotto M.B. "Black goby territorial males adjust their ejaculate's characteristics in response to the presence of sneakers" Biology Letters, 2021 https://doi.org/10.1098/rsbl.2021.0201
Poli F., Marino I., Santon M., Pellizzato G., Bozzetta E., Zane L., Rasotto M.B. "Spatial asymmetry of the paternity success in nests of a fish species with alternative reproductive tactics" Scientific Reports, 2021 https://doi.org/10.1038/s41598-021-82508-6
Locatello L., Rigoni G., Soriano M.E., Rasotto M.B., Poli F. "Going beyond conventional parameters to unveil sperm quality in fish: the use of fibre optic technology to assess mitochondrial respiratory performance" Biology Open, 2020 https://doi.org/10.1242/bio.053306
Poli F., Immler S., Gasparini C. "Effects of ovarian fluid on sperm traits and its implications for cryptic female choice in zebrafish" Behavioral Ecology, 2019 https://doi.org/10.1093/beheco/arz077
Poli F., Locatello L., Rasotto M. B. "Seminal fluid enhances competitiveness of territorial males' sperm in a fish with alternative male reproductive tactics" Journal of Experimental Biology, 2018 https://doi.org/10.1242/jeb.175976
Locatello L., Poli F., Rasotto M.B. "Context-dependent evaluation of prospective mates in a fish" Behavioural Ecology and Sociobiology, 2015 https://doi.org/10.1007/s00265-015-1924-y
Locatello L., Poli F., Rasotto M.B. "Tactic-specific differences in seminal fluid influence sperm performance" Proceedings of the Royal Society of London B, 2013 http://dx.doi.org/10.1098/rspb.2012.2891