Salta il contenuto e passa al menu a fondo pagina
You are here:
Home

Staff

List of Personnel

Passariello Alessandra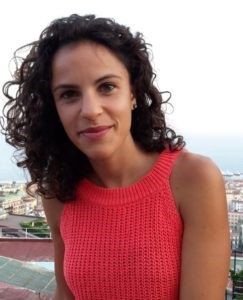 Technologist
Marine Animal Conservation and Public Engagement Department
Tel. + 39 081 5833 334 - 3890644343
E-mail: alessandra.passariello(at)szn.it

Research Interests
SZN historical archive holds documents of great historiographic value for the reconstruction of the history of the life sciences, witnessing the centrality of marine biology for embryological, biochemical, genetic, behavioural, and ecological research. It is also a source for all historians interested in tracing the life of scientific institutions between the XIX and XX century. Still partially unexplored, aligned on a series of wooden shelves, we find a collection of heterogeneous documents – correspondence, manuscripts, scientific notebooks, administrative documents – that testifies to the history of the SZN and only waits to be further studied and shared. Being an in-house historian of science, working full time within the archive, my aim is to promote such a meaningful documentary heritage by collecting many and diverse data and framing them into a well-grounded and coherent historiographic narrative. This year, on the occasion of the 150th anniversary since the foundation of the institute, my research is focused on the production of a volume recalling the recent history of SZN.
Selected Publications
Passariello, A. (2022). From Entomological Research to Culturing Tissues: Aron Moscona's Investigative Pathway. Journal of the History of Biology, 54 (4):555-601.
Passariello, A. (2021). Acidi nucleici, si, ma quali? Jean Brachet e la spiegazione del differenziamento cellulare. Mefisto. Rivista di Medicina, Filosofia e Storia 5 (2):25-49.
Passariello, A. (2016). Wilhelm Roux (1850-1924) and blood vessel branching. Journal of Theoretical and Applied Vascular Research 1(1): 25-40.
Book Chapters
Passariello, A. (2016). La spiegazione sistemica dello sviluppo e le sue implicazioni per l'evoluzione. In: Gagliasso, E., Morganti, F. and Passariello, A. (Eds). Percorsi evolutivi. Lezioni di filosofia della biologia. Franco Angeli: Milano, pp. 51-66.

Passariello, A. (2017). Early Organicism and its Juggling Machines: further from Nature, closer to Organisms. In: Cilia, N.D. and Tonetti, L. (Eds.). Wired Bodies. CNR Edizioni: Roma, pp. 45-52.
Passariello, A. (2018). The Place of Monstrosity in the Debate on the Relationship between Species. In: Beneduce, C. and Vincenti, D. (Eds). Oeconomia corporis. ETS: Pisa, pp. 89-98.
Book review
Passariello, A. (2019). Muller, G.B. (ed.). Vivarium. Experimental, Quantitative and Theoretical Biology. Mefisto. Rivista di Medicina, Filosofia e Storia 3 (2): 153-163.
Popular Science
Passariello, A. (2016). Il sistema circolatorio nell'immaginario fantascientifico: Asimov e il Viaggio Allucinante. Nautilus 9 (2): 25-29.