Naples, Italy
December 11th – 12th, 2019
Stazione Zoologica Anton Dohrn
DEADLINES
November 15, 2019 Abstract Submission
November 20, 2019 Notification of Acceptance type (Oral or Poster)
November 30, 2019 Registration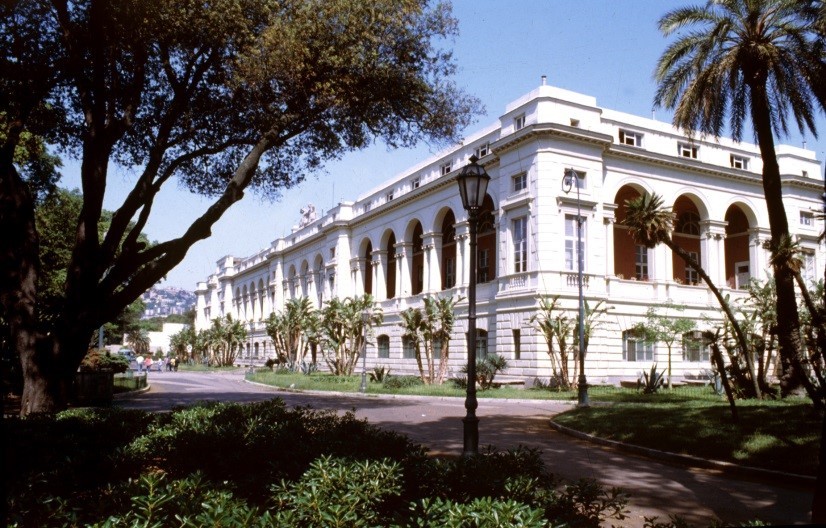 The workshop Genomic for a Blue Economy aims at identifying the state-of-the-art of methods, potential challenges, and future directions in the characterization of marine natural compounds and their applications as biotechnological and pharmaceutical products. The huge biodiversity hosted in the oceans stimulate the research for bioactive molecules from marine bioresources for applications in the field of biotechnology.
To exploit these promising biological resources and avoiding impoverishing marine resources, new strategies in the pipeline and a new cohort of cross disciplinary trained scientists are needed.
Systems biology approaches, such as genomics, transcriptomics, proteomics and metabolomics, are now being adapted to update natural product discovery platforms.
The two days workshop is organized in 4 sessions:
Session 1 - Omics technologies for drug discovery
Session 2 - Innovative OSMAC approach to improve marine secondary metabolism
Session 3 - Synthetic biology and pathways reconstruction
Session 4 - Panel discussion: Genome mining for drug discovery: state of the art and future paths
Have a look at the scheduled programme through the link: https://www.gbe-workshop.com/programme
Please be informed that the "Abstract Submission" procedure is now available through the web site. Authors are asked to submit a 300-words abstract using the information available at the web link: https://www.gbe-workshop.com/registration. Kindly feel free to contact us (This email address is being protected from spambots. You need JavaScript enabled to view it.) for any further queries.
We look forward to welcoming you in Naples!
Registration
To register visit to the Registration Page at https://www.gbe-workshop.com/registration
Registration includes:
a) participation in all the events during the two-days programme
c) coffee breaks
d) lunches
Contacts
Giovanna Romano
Valeria Di Dato
Stazione Zoologica Anton Dohrn
Tel 0815833430
E-mail: This email address is being protected from spambots. You need JavaScript enabled to view it.; This email address is being protected from spambots. You need JavaScript enabled to view it.
Organizing committee
Giovanna Romano (Stazione Zoologica Anton Dohrn)
Valeria Di Dato (Stazione Zoologica Anton Dohrn)
Donatella De Pascale (Stazione Zoologica Anton Dohrn)
CO-ORGANIZERS
Conxita Avila (Universitat de Barcelona),
Deniz Tasdemir (GEOMAR),
Leonard Van Zyl (University of Western Cape)
Flora Palumbo (Stazione Zoologica Anton Dohrn)