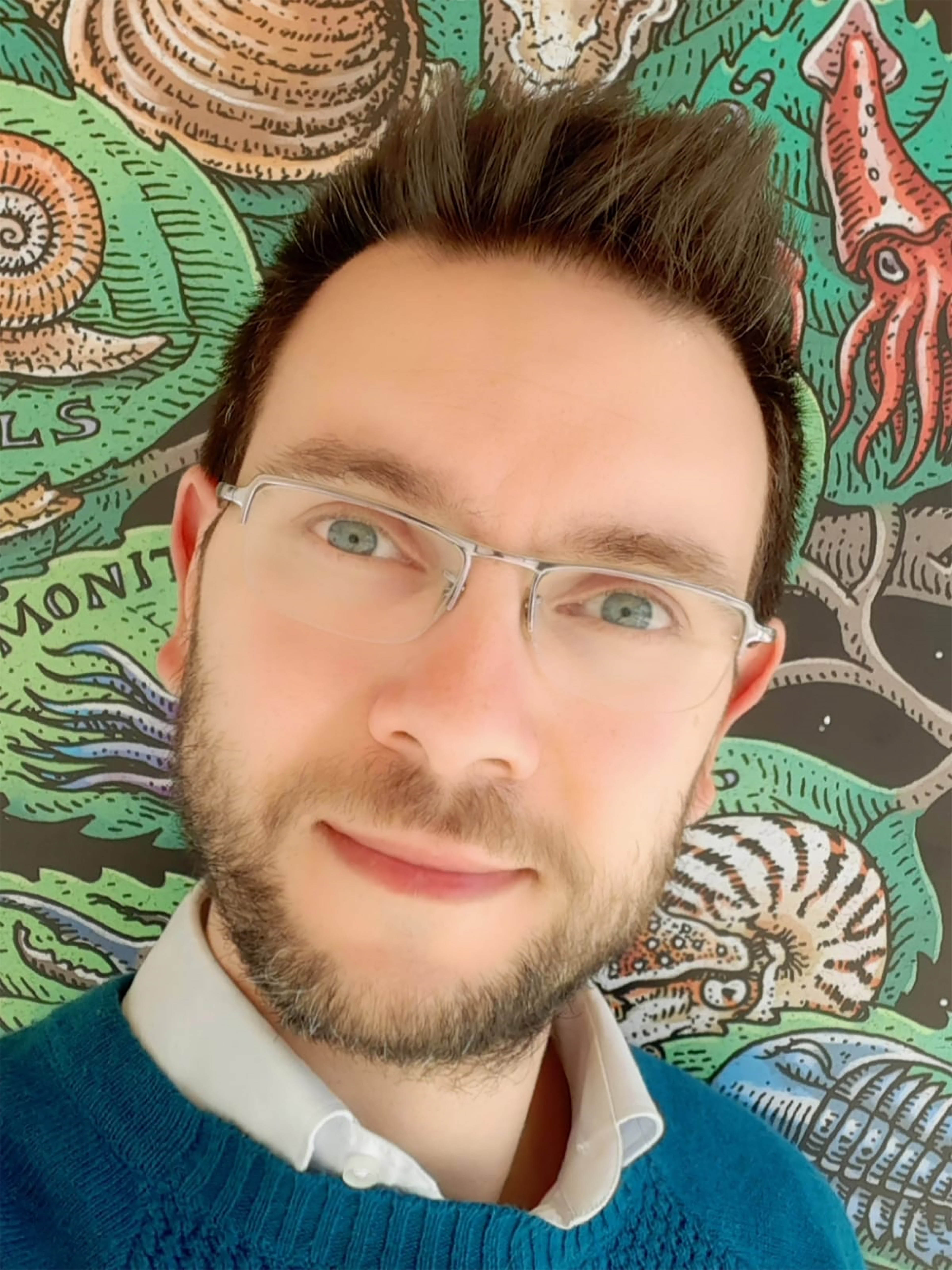 Assegnista di Ricerca
Dipartimento Infrastrutture di ricerca per le risorse biologiche marine (RIMAR)
Cellulare: +39 3290758021
E-mail : Questo indirizzo email è protetto dagli spambots. È necessario abilitare JavaScript per vederlo.
Contatto Skype: lucianobosso
Twitter: https://twitter.com/BossoLuciano
Google Scholar: https://scholar.google.it/citations?user=t5AYc1IAAAAJ&hl=it
Settori ERC: Ecologia (teoria, comunità, popolazione, evoluzione) (LS8_1 ); Biologia della conservazione, ecologia, genetica (LS8_5)
Settori scientifico disciplinari: Ecologia (BIO/07), Zoologia (BIO/05)
Responsabile scientifico: Prof.ssa Maria Luisa Chiusano
Progetto: FAIR-EASE (HORIZON-INFRA-2021-EOSC-01-04)
Interessi di ricerca
Sono un ecologo interessato a capire su larga scala quali sono i processi coinvolti nella distribuzione di specie marine e terrestri attraverso l'utilizzo di software e pacchetti GIS, tecnologie WebGIS, modellistica ecologica e telerilevamento. Grazie al mio background multidisciplinare, che va dalla ecologia alla zoologia, dalla genetica all'evoluzione e dall'informatica alla statistica, ho potuto applicare consolidate metodologie di ecologia spaziale a una diversificata quantità di organismi, spaziando dai batteri alle balene. Le mie ricerche sono focalizzate sul capire come i fattori biotici e abiotici variano nello spazio e nel tempo, come essi interagiscono tra loro e come reagiscono ai cambiamenti ambientali dovuti sia a cause naturali che antropiche. Ho condotto i miei studi analizzando ecosistemi sia marini che terrestri, con un particolare focus su quelli presenti in Europa e nel bacino del Mediterraneo. La mia attività di ricerca e di scienziato si divide essenzialmente in due parti: 1) fornire degli avanzamenti nelle conoscenze nei campi dell'ecologia spaziale e quantitativa su larga scala, mettendo a disposizione i risultati dei miei studi per migliorare la gestione e la pianificazione del territorio e la conservazione di specie e habitat. Per quanto riguarda il progetto FAIR-EASE, sono coinvolto nell'applicazione dei principi FAIR (Findable, Accessible, Interoperable e Reusable) ai più importanti dati e database Europei utilizzati in ambito GIS, di modellistica ecologica e di telerilevamento, nell'osservazione del sistema terra, dell'ambiente e della biodiversità; e 2) cercare di portare le grandi scoperte scientifiche in ambito biologico ed ecologico al grande pubblico, tramite una corretta divulgazione scientifica ed educazione ambientale.
Pubblicazioni principali
Di Febbraro M, Bosso L, Fasola M, Santicchia F, Aloise G, Lioy S, Tricarico E, Ruggieri L, Bovero S, Mori E, Bertolino S. (2023). Different facets of the same niche: integrating citizen and science data to predict invasion risk under multiple global change drivers. Global Change Biology, in press.
Bosso L, Smeraldo S, Russo D, Chiusano ML, Bertorelle G, Johannesson K, Butlin RK, Danovaro R, Raffini F. (2022). The rise and fall of an alien: why the successful colonizer Littorina saxatilis failed to invade the Mediterranean Sea. Biological Invasions, 24, 3169-3187.
Fraissinet M, Ancillotto L, Migliozzi A, Capasso S, Bosso L, Chamberlain DE, Russo D. (2022). Responses of avian assemblages to spatiotemporal landscape dynamics in urban ecosystems. Landscape Ecology, 38, 293-305.
Di Pasquale G, Saracino A, Bosso L, Russo D, Moroni A, Bonanomi G, Allevato E. (2020). Coastal pine-oak glacial refugia in the Mediterranean basin: a biogeographic approach based on charcoal analysis and spatial modelling. Forests, 11(6), 673.
Raffini F, Bertorelle G, Biello R, D'Urso G, Russo D, Bosso L. (2020). From nucleotides to satellite imagery: approaches to identify and manage the invasive pathogen Xylella fastidiosa and its insect vectors in Europe. Sustainability, 12, 4508.
Smeraldo S, Bosso L, Fraissinet M, Bordignon L, Brunelli M, Ancillotto L, Russo D. (2020). Modelling risks posed by wind turbines and electric power lines to soaring birds: the black stork (Ciconia nigra) in Italy as a case study. Biodiversity and Conservation, 29: 1959-1976.
Bertolino S, Sciandra C, Bosso L, Russo D, Lurz P, Di Febbraro M. (2020). Spatially-explicit models as tools for implementing effective management strategies for invasive alien mammals. Mammal Review 50: 187-199
Mohammadi S, Ebrahimi E, Shahriari Moghadam M, Bosso L. (2019). Modelling current and future potential distributions of two desert jerboas under climate change in Iran. Ecological Informatics 52: 7 - 13
Bosso L, Ancillotto L, Smeraldo S, D'Arco S, Migliozzi A, Conti P, Russo D. (2018). Loss of potential bat habitat following a severe wildfire: a model based rapid assessment. Interantional Journal of Wildland Fire, 27: 756-769
Smeraldo S, Di Febbraro M, Bosso L, Flaquer C, Guixé D, Lisón F, Meschede A, Juste J, Prüger J., Puig-Montserrat X, Russo D. (2018). Ignoring seasonal changes in the ecological niche of non-migratory species may lead to biases in potential distribution models: lessons from bats. Biodiversity and Conservation, 27: 2425–2441
Bosso L, Smeraldo S, Rapuzzi P, Sama G, Garonna AP, Russo D. (2018). Nature protection areas of Europe are insufficient to preserve the threatened beetle Rosalia alpina (Coleoptera: Cerambycidae): evidence from species distribution models and conservation gap analysis. Ecological Entomolology 43:192-203
Kabir M, Hameed S, Ali H, Bosso L, Ud Din J, Bischof R, Redpath S, Ali Nawaz M. (2017). Habitat Suitability and Movement Corridors of Grey Wolf (Canis lupus) in Northern Pakistan. PLoSONE,12(11): e0187027
Bosso L, De Conno C, Russo D. (2017). Modelling the risk posed by the zebra mussel Dreissena polymorpha: Italy as a case study. Environmental Management 60:304–313
Smeraldo S, Di Febbraro M, Ćirović D, Bosso L, Trbojević I, Russo D. (2017). Species distribution models as a tool to predict range expansion after reintroduction: A case study on Eurasian beavers (Castor fiber). Journal for Nature Conservation 37: 12-20
Russo D, Sgammato R, Bosso L. (2016). First sighting of the humpback whale Megaptera novaeangliae in the Tyrrhenian Sea and a mini-review of Mediterranean records. Hystrix, 27: 219-221
Bosso L, Di Febbraro M, Cristinzio G, Zoina A, Russo D. (2016). Shedding light on the effects of climate change on the potential distribution of Xylella fastidiosa in the Mediterranean basin. Biological Invasion, 18: 1759–1768
Russo D, Di Febbraro M, Cistrone L, Jones G, Smeraldo S, Garonna AP, Bosso L. (2015). Protecting one, protecting both? Scale-dependent ecological differences in two species using dead trees, the rosalia longicorn beetle and the barbastelle bat. Journal of Zoology, 297:165–175
Russo D, Di Febbraro M, Rebelo H, Mucedda M, Cistrone L, Agnelli P, De Pasquale PP, Martinoli A, Scaravelli D, Spilinga C, Bosso L. (2014). What story does geographic separation of insular bats tell? A case study on Sardinian Rhinolophids. PLoS ONE 9(10): e110894
Bosso L, Rebelo H, Garonna AP, Russo D. (2013). Modelling geographic distribution and detecting conservation gaps in Italy for the threatened beetle Rosalia alpina. Journal for Nature Conservation, 21:72- 80