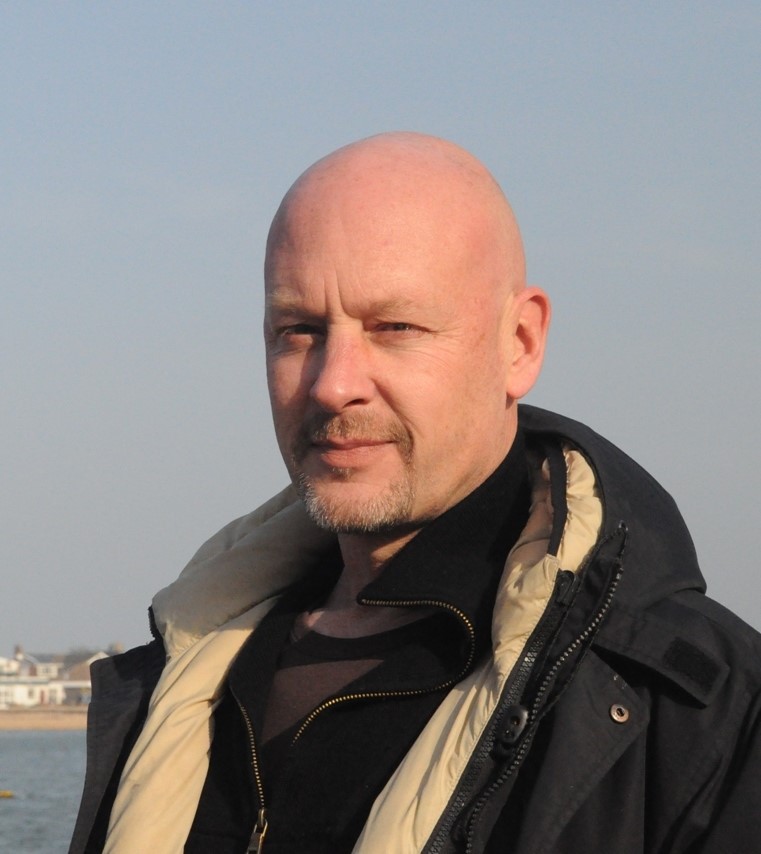 Dirigente di Ricerca
Dipartimento di Ecologia Marina Integrata
Coordinatore: Fano Marine Centre
Stazione Zoologica Anton Dohrn
Fano Marine Centre
Viale Adriatico 1/N
61032 Fano - Italia
Tel.: +39 338 708 7997
E-mail: Questo indirizzo email è protetto dagli spambots. È necessario abilitare JavaScript per vederlo.
Interessi di ricerca
My research is primarily concerned with trophic ecology – who eats who – and what effects these interactions have on community structure. I am especially interested in the functional role of predators in coastal marine systems and their impacts on the trophic structure of reef assemblages, and patterns in marine species diversity and functional diversity at varying scales. Related to this is the use of marine protected areas to represent more "natural" conditions so as to understand trophic linkages that may be lost when populations are fished. I have also been involved in studies of fish movement, fish assemblage relationships with habitat, small-scale fisheries assessments, and survey methodologies for fishes. I have also been drawn into studies on soft-sediment ecosystems, distribution of marine mammals, and ecological statistics.
Principali Pubblicazioni
Rossi S, Isla E, Bosch-Belmar M, Galli G, Gori A, Gristina M, Ingrosso GM, Milisenda G, Orejas C, Piraino S, Rizzo L, Shubert N, Soares M, Thurstan R, Viladrich N, TJ Willis & Ziveri C (2019) Changes of energy fluxes in the marine animal forest of the Anthropocene: factors shaping the future seascape. ICES Journal of Marine Science 79: 2008-2019.
Dornelas M, LH Antão, F Moyes, AE Magurran … TJ Willis, S Wipf, KD Woods, E Woehler & ML Zettler (2018) BioTIME: a database of biodiversity time series for the Anthropocene. Global Ecology and Biogeography 27: 760-786.
Willis TJ, KTL Berglöf, RAR McGill, L Musco, S Piraino, CM Rumsey, T Vega Fernández & F Badalamenti (2017) Kleptopredation: a mechanism to facilitate planktivory in a benthic mollusc. Biology Letters 13: 20170447.
Soler GA, GJ Edgar RJ Thomson, SJ Kininmonth, SJ Campbell, TP Dawson, NS Barrett, ATF Bernard, DE Galván, TJ Willis, TJ Alexander & RD Stuart-Smith (2015) Reef fish at all trophic levels respond positively to effective marine protected areas. PLOS One 4: e0140270.
Page MJ, TJ Willis & SJ Handley (2014) The colonial ascidian fauna of Fiordland, New Zealand, with a description of two new species. Journal of Natural History 48: 1653-1688.
Smith ANH, MJ Anderson, RB Millar & TJ Willis (2014) Effects of marine reserves in the context of spatial and temporal variation: an analysis using Bayesian mixed models. Marine Ecology Progress Series 499: 203-216.
Edgar GJ, RD Stuart-Smith, TJ Willis, SJ Kininmonth, SC Baker, S Banks, NS Barrett, MA Beccero, ATF Bernard, J Berkout, CD Buxton, SJ Campbell, AT Cooper, M Davey, SC Edgar, G Försterra, DE Galván, AJ Irigoyen, DJ Kushner, R Moura, PE Parnell, NT Shears, GA Soler, EMA Strain & RJ Thomson (2014) Global conservation outcomes depend on marine protected areas with five key features. Nature 506: 216-220.
Handley SJ, TJ Willis, RG Cole, A Bradley, DJ Cairney, SJ Brown & M Carter (2014) The importance of benchmarking habitat structure and composition for understanding the extent of fishing impacts in soft sediment ecosystems. Journal of Sea Research 86: 58-68.
Stuart-Smith RD, AE Bates, JS Lefcheck, JE Duffy, SC Baker, RJ Thomson, JF Stuart-Smith, NA Hill, SJ Kininmonth, L Airoldi, MA Becerro, SJ Campbell, TP Dawson, SA Navarrete, GA Soler, EMA Strain, TJ Willis & GJ Edgar (2013) Integrating abundance and functional traits reveals new global hotspots of fish diversity. Nature 501: 539-542.
Willis TJ, CJ Sweeting, SJ Bury, SJ Handley, JCS Brown, DJ Freeman, DJ Cairney & MJ Page (2013) Matching and mismatching stable isotope (15N and 13C) ratios among fish species in fin and muscle tissue: a critical review. Marine Biology 160: 1633-1644.
Websites or online articles
Willis TJ (2019) Why museums need science staff. The Press (Christchurch), Dominion Post (Wellington) 5 April 2019 https://www.stuff.co.nz/science/111724721/why-museums-need-science-staff
Willis TJ (2018) Double helpings. Biosphere 29: 23-33. (online 11 January 2018) (http://www.biosphereonline.com/magazine/issue-29/)
Willis TJ (2014) Marine conservation efforts are failing to take five key steps. The Conversation (online 5 February 2014): https://theconversation.com/marine-conservation-efforts-are-failing-to-take-five-key-steps-22728
Willis TJ (2013) Novel method of measuring biodiversity reveals surprises. The Conversation (online 4 Oct 2013): http://theconversation.com/novel-method-of-measuring-biodiversity-reveals-surprises-18664