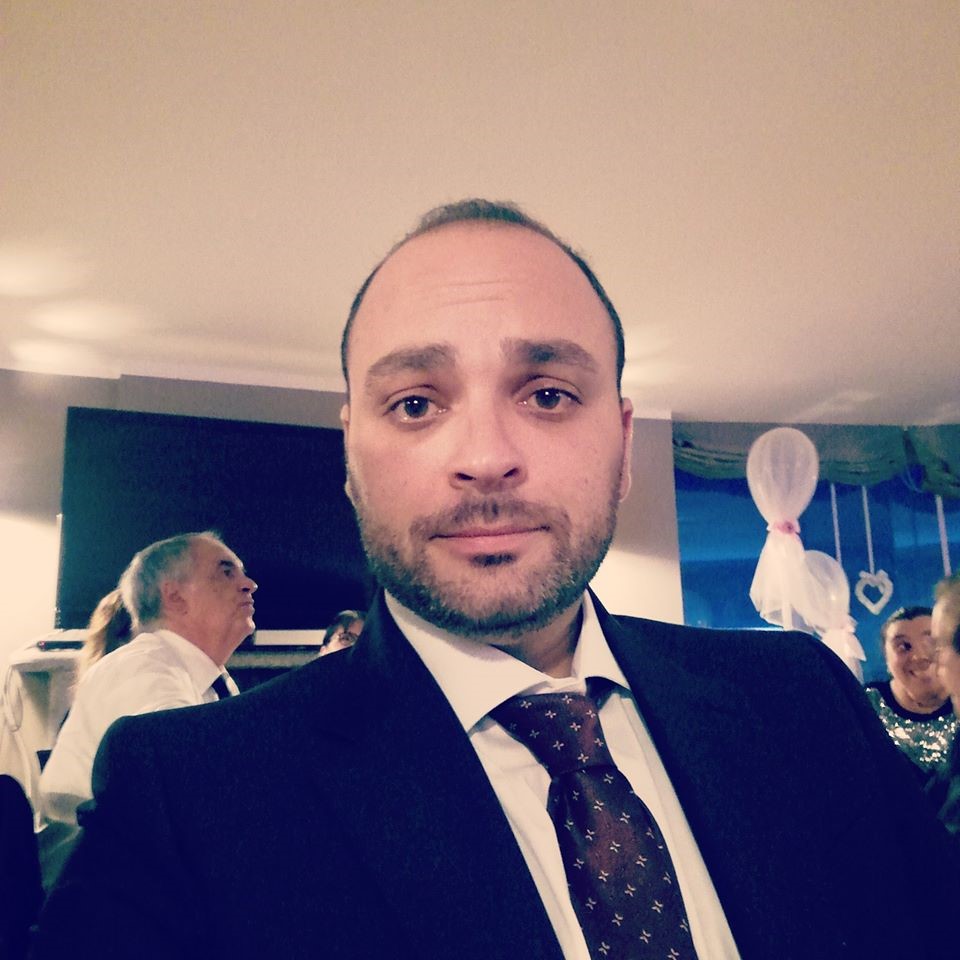 Collaboratore Tecnico
Dipartimento di Conservazione Animali Marini e Public Engagement
Tel. +39 081 5833271
Fax: +39 081 7641355
e-mail mirko.mutalipassi(at)szn.it
Contatto Skype: mirko.mutalipassi

Interessi di ricerca
Gli ambienti marini rappresentano una risorsa inesauribile di nuove molecole bioattive che offrono una grande opportunità di scoprire nuovi farmaci per fronteggiare grandi patologie come il cancro o la malaria. Allo stesso tempo, la biodiversità chimica va inserita in un più largo framework ecologico, dove gli organismi interagiscono in base ad una serie di molecole con funzione informazionale chiamate infochimici.
Il nostro obiettivo è di studiare queste molecole bioattive sia da un punto di vista ecologico che biotecnologico. Infatti, se da un lato gli organismi marini sono vagliati al fine di scoprire molecole con funzione anti-batterica, immuno-modulatrice, anti-fungina, anti-infiammatoria, anti-cancro, anti-microbica, neuro-protettiva, analgesica and anti-malarica, da un altro punto di vista tali organismi producono una grande varietà di metaboliti secondari che possono rappresentare un linguaggio nascosto nelle interazioni pianta-animale e preda-predatore, sia negli ambienti pelagici che bentonici. In questa grande varietà di specie, le nostre ricerche si sono focalizzate su Diatomee e Cianobatteri, microalghe riconosciute come alcune tra le più interessanti fonti marine di molecole bioattive. Queste ricerche richiedono un approccio multidisciplinare che va dalla tassonomia alla biochimica passando per le sperimentazioni animali e cellulari fino alla bioinformatica. Al contempo, stiamo costruendo una banca di Cianobatteri, ove un elevato numero di specie sono in corso di identificazione, isolamento e coltivazione in condizioni axeniche per finalità di ricerca.
Principali Pubblicazioni
Mutalipassi, M., Mazzella, V., Schott, M., Fink, P., Glaviano, F., Porzio, L., ... & Zupo, V. (2022). Ocean Acidification Affects Volatile Infochemicals Production and Perception in Fauna and Flora Associated With Posidonia oceanica (L.) Delile. Frontiers in Marine Science, 101.
Mutalipassi, M., Mazzella, V., Glaviano, F., & Zupo, V. (2022). Constitutive and activated toxigenic activity of Halomicronema metazoicum (Cyanoprokaryota, Cyanophyta). Marine Ecology, e12697.
Mutalipassi, M., Esposito, R., Ruocco, N., Viel, T., Costantini, M., & Zupo, V. (2021). Bioactive Compounds of Nutraceutical Value from Fishery and Aquaculture Discards. Foods, 10(7), 1495.
Mutalipassi, M., Riccio, G., Mazzella, V., Galasso, C., Somma, E., Chiarore, A., ... & Zupo, V. (2021). Symbioses of cyanobacteria in marine environments: Ecological insights and biotechnological perspectives. Marine Drugs, 19(4), 227.
Levy, T., Zupo, V., Mutalipassi, M., Somma, E., Ruocco, N., Costantini, M., ... & Aflalo, E. D. (2021). Protandric Transcriptomes to Uncover Parts of the Crustacean Sex-Differentiation Puzzle. Frontiers in Marine Science, 1487.
Mutalipassi, M., Fink, P., Maibam, C., Porzio, L., Buia, M. C., Gambi, M. C., ... & Zupo, V. (2020). Ocean acidification alters the responses of invertebrates to wound-activated infochemicals produced by epiphytes of the seagrass Posidonia oceanica. Journal of Experimental Marine Biology and Ecology, 530, 151435.
Riccio, G., Ruocco, N., Mutalipassi, M., Costantini, M., Zupo, V., Coppola, D., ... & Lauritano, C. (2020). Ten-year research update review: antiviral activities from marine organisms. Biomolecules, 10(7), 1007.
Zupo, V., Scibelli, S., Mutalipassi, M., Ruocco, N., Esposito, F., Macina, A., ... & Costantini, M. (2020). Coupling feeding activity, growth rates and molecular data shows dietetic needs of Ciona robusta (Ascidiacea, Phlebobranchia) in automatic culture plants. Scientific reports, 10(1), 1-16.
Chiarore, A., Musco, L., Bertocci, I., Gallo, A., Cannavacciuolo, A., Mutalipassi, M., ... & Munari, M. (2020). Sea urchin chronicles. The effect of oxygen super-saturation and marine polluted sediments from Bagnoli-Coroglio Bay on different life stages of the sea urchin Paracentrotus lividus. Marine Environmental Research, 159, 104967.
Mutalipassi M, Mazzella V, Zupo V. Ocean acidification influences plant-animal interactions: The effect of Cocconeis scutellum parva on the sex reversal of Hippolyte inermis. Martins GM, editor. PLoS One. Public Library of Science; 2019;14: e0218238. doi:10.1371/journal.pone.0218238
Sahm A, Almaida-Pagán P, Bens M, Mutalipassi M, Lucas-Sánchez A, De Costa Ruiz J, et al. Analysis of the coding sequences of clownfish reveals molecular convergence in the evolution of lifespan. BMC Evol Biol. BioMed Central; 2019;19: 89. doi:10.1186/s12862-019-1409-0
Mutalipassi M, Mazzella V, Romano G, Ruocco N, Costantini M, Glaviano F, et al. Growth and toxicity of Halomicronema metazoicum (Cyanoprokaryota, Cyanophyta ) at different conditions of light , salinity and temperature. 2019; doi:10.1242/bio.043604
Zupo V, Mutalipassi M, Glaviano F, Buono AC, Cannavacciuolo A, Fink P. Inducers of settlement and metamorphosis of the shrimp Hippolyte inermis Leach in Posidonia oceanica. Sci Rep. Nature Publishing Group; 2019;9: 1–11. doi:10.1038/s41598-019-48110-7
Zupo V, Mutalipassi M, Ruocco N, Glaviano F, Pollio A, Langellotti AL, et al. Distribution of toxigenic Halomicronema spp. In adjacent environments on the island of ischia: Comparison of strains from thermal waters and free living in posidonia oceanica meadows. Toxins (Basel). Multidisciplinary Digital Publishing Institute; 2019;11: 99. doi:10.3390/toxins11020099
Zupo V, Glaviano F, Paolucci M, Ruocco N, Polese G, Di Cosmo A, et al. Roe enhancement of Paracentrotus lividus: Nutritional effects of fresh and formulated diets. Aquac Nutr. 2019;25: 26–38. doi:10.1111/anu.12826
Ruocco N, Mutalipassi M, Pollio A, Costantini S, Costantini M, Zupo V. First evidence of Halomicronema metazoicum (Cyanobacteria) free-living on Posidonia oceanica leaves. PLoS One. Public Library of Science; 2018;13: e0204954. doi:10.1371/journal.pone.0204954
Zupo V, Glaviano F, Caramiello D, Mutalipassi M. Effect of five benthic diatoms on the survival and development of Paracentrotus lividus post-larvae in the laboratory. Aquaculture. Elsevier; 2018;495: 13–20. doi:10.1016/j.aquaculture.2018.05.028
Mutalipassi M, Maibam C, Zupo V. The sex change of the caridean shrimp Hippolyte inermis Leach: temporal development of the gonopore morphology. Zoomorphology. Springer Berlin Heidelberg; 2018;137: 377–388. doi:10.1007/s00435-018-0405-z
Mutalipassi M, Di Natale M, Mazzella V, Zupo V. Automated culture of aquatic model organisms: Shrimp larvae husbandry for the needs of research and aquaculture. Animal. Cambridge University Press; 2018;12: 155–163. doi:10.1017/S1751731117000908
Zupo V, Mutalipassi M, Fink P, di Natale M. Effect of Ocean Acidification on the Communications among Invertebrates Mediated by Plant-Produced Volatile Organic Compounds. Glob J Ecol. 2016;1: 012–018. doi:10.17352/gje.000002