Salta il contenuto e passa al menu a fondo pagina
You are here:
Home

Staff

List of Personnel

Crocetta Fabio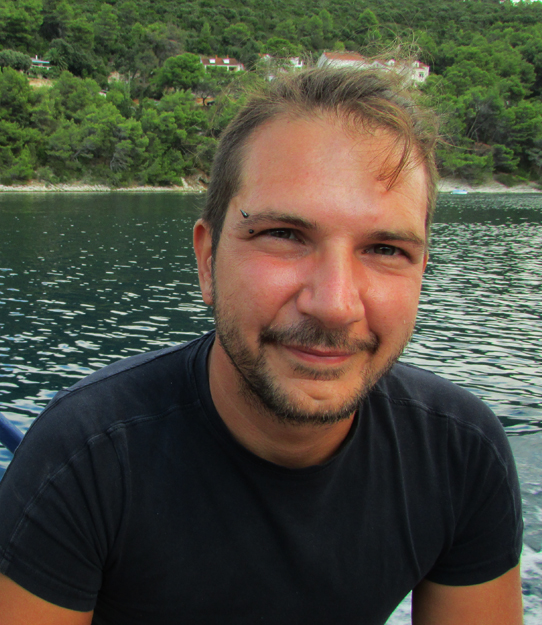 Researcher
Integrative Marine Ecology Department
Tel.: +39 081 5833217
Fax: +39 081 7641355
e-mail: fabio.crocetta(at)szn.it


Research Interests
I am interested in combining a multidisciplinary approach with the aim to study the North-Eastern Atlantic marine benthic biodiversity, with emphasis on the Mediterranean biota. My research, initially consisting in a purely qualitative approach and mainly dealing at species level, has at last moved up to the ecosystem level. In particular, I mostly focus on: the speciation patterns in native taxa by the use of ecologic, morphometric, and genetic data; the analysis of samples stored in natural history museums, with the scope of cataloging and updating taxonomy and nomenclature; the ecological study of faunal dynamics in marine and lagoon habitats, as well as in fouling communities; the analysis of alien species routes of colonization by using morphological (faunal) and molecular tools; the effects of alien species/anthropogenic changes into a fragile ecosystem such as the Mediterranean semi-enclosed basin. Although I have covered several phyla so far, my favorite one is constituted by Mollusca and, in particular, I am interested in the classes Monoplacophora, Polyplacophora, Gastropoda, Bivalvia, Scaphopoda, and Cephalopoda in the Mediterranean Sea. I currently work as tenured researcher at the Integrative Marine Ecology Department in Naples, where I will mainly continue my previous research lines in collaboration with Italian and foreign researchers.
Selected Publications
Pitacco V, Crocetta F, Orlando-Bonaca M, Mavrič B, Lipej L. (2017). The Mediterranean stony coral Cladocora caespitosa (Linnaeus, 1767) as habitat provider for molluscs: colony size effect. Journal of Sea Research, 129: 1-11

Zenetos A, Çinar ME, Crocetta F, Golani D, Rosso A, Servello G, Shenkar N, Turon X, Verlaque M. (2017). Uncertainties and validation of alien species catalogues: the Mediterranean as an example. Estuarine, Coastal and Shelf Science, 191: 171-187

Zenetos A, Mačić V, Jaklin A, Lipej L, Poursanidis D, Cattaneo-Vietti R, Beqiraj S, Betti F, Poloniato D, Kashta L, Katsanevakis S, Crocetta F. (2016). Adriatic 'opisthobranchs' (Gastropoda, Heterobranchia): shedding light on biodiversity issues. Marine Ecology - An evolutionary perspective, 37(6): 1239-1255

Crocetta F, Poursanidis D, Tringali LP. (2015). Biodiversity of sea slugs and shelled relatives (Mollusca: Gastropoda) of the Cretan Archipelago (Greece), with taxonomic remarks on selected species. Quaternary International, 390: 56-68

Crocetta F, Mariottini P, Salvi D, Oliverio M. (2015). Does GenBank provide a reliable DNA barcode reference to identify small alien oysters invading the Mediterranean Sea? Journal of the Marine Biological Association of the United Kingdom, 95(1): 111-122

Valdés Á, Alexander J, Crocetta F, Yokeş MB, Giacobbe S, Poursanidis D, Zenetos A, Cervera JL, Caballer M, Galil BS, Schembri PJ. (2013). The origin and dispersal pathway of the spotted sea hare Aplysia dactylomela (Mollusca: Opisthobranchia) in the Mediterranean Sea. Aquatic Invasions, 8(4): 427-436

Barco A, Houart R, Bonomolo G, Crocetta F, Oliverio M. (2013). Molecular data reveal cryptic lineages within the northeastern Atlantic and Mediterranean small mussel drills of the Ocinebrina edwardsii complex (Mollusca: Gastropoda: Muricidae). Zoological Journal of the Linnean Society, 169: 389-407

Crocetta F, Bitar G, Zibrowius H, Oliverio M. (2013). Biogeographical homogeneity in the eastern Mediterranean Sea. II. Temporal variation in Lebanese bivalve biota. Aquatic Biology, 19: 75-84

Hanson D, Cooke S, Hirano Y, Malaquias MAE, Crocetta F, Valdés Á. (2013). Slipping through the cracks: the taxonomic impediment conceals the origin and dispersal of Haminoea japonica, an invasive species with impacts to human health. PLoS ONE, 8(10): e77457

Crocetta F, Bonomolo G, Albano PG, Barco A, Houart R, Oliverio M. (2012). The status of the northeastern Atlantic and Mediterranean small mussel drills of the Ocinebrina aciculata complex (Mollusca: Gastropoda: Muricidae), with the description of a new species. Scientia Marina, 76(1): 177-189