Promotes interdisciplinary research on biodiversity, structure and functioning of marine ecosystems.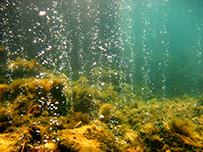 We focus on evolutionary processes shaping organism-organism and organism-environmental interactions, and the implications of such interactions for the preservation of biodiversity and environmental sustainability.
Our research also explores the use of marine biodiversity for biotechnological applications in the food and health sectors.