Salta il contenuto e passa al menu a fondo pagina
You are here:
Home

Staff

List of Personnel

D'Amen Manuela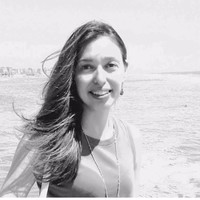 Post Doc
Integrative Marine Ecology Department
Stazione Zoologica Anton Dohrn
Fano Marine Centre
Fano (PU), Italy
E-mail: This email address is being protected from spambots. You need JavaScript enabled to view it.
Skype: ma.dam
Supervisor: Ernesto Azzurro
Appointed on project: MPA Engage
Research Interests
My research activity focus on the use of spatial ecology and niche-based models in biogeography and conservation biology. My earlier research in these fields has ranged from the studies of the potential current and future distribution patterns of faunal diversity in Europe and Africa under climate change (and other human induced modifications), to the development of the best methods for spatial analysis of biodiversity data for conservation planning, especially considering amphibians, reptiles, and insects. I have also developed an innovative framework to model species assemblage combining many pre-existing approaches to biodiversity prediction to produce improved spatially explicit projections and overcome single methods limitations. Currently, I am particularly interested in applying spatial analyses and niche models to marine research on biological invasions, to analyse visual census data, and to support conservation management of Marine Protected Areas.
Selected Publications
D'Amen M, Azzurro E. (2020). Lessepsian fish invasion in Mediterranean Marine Protected Areas: a risk assessment under climate change scenarios. ICES J Mar Sci., 77(1), 388–397.
D'Amen M, Azzurro E. (2020). Integrating univariate niche dynamics in species distribution models: a step forward for marine research on biological invasions J Biogeogr., 47: 686–697
Guisan A, Mod HK, Scherrer D, Münkemüller T, Pottier J, Alexander JM, D'Amen M. (2019). Scaling the linkage between environmental niches and functional traits for improved spatial predictions of biological communities. Glob Ecol Biogeogr., 28: 1384-1392
Scherrer D, D'Amen M, Fernandes RF, Mateo RG, Guisan A. (2018) How to best threshold and validate stacked species assemblages? Community optimisation might hold the answer. Met Ecol Evol., 9: 2155-2166
D'Amen M, Mod H, Gotelli N, Guisan A, (2018). Disentangling biotic interactions, environmental filters, and dispersal limitation as drivers of species co-occurrence. Ecography, 41: 1233-1244
D'Amen M, Mateo RG, Pottier J, Thuiller W, Maiorano L, Pellissier L, Ndiribe C, Salamin N, Guisan A. (2017). Improving spatial predictions of taxonomic, functional and phylogenetic diversity. J Ecol., 106: 76-86
Di Cola V, Broennimann O, Petitpierre B, Breiner FT, D'Amen M, Randin C., ... Pellissier, L. (2017). ecospat: An R package to support spatial analyses and modeling of species niches and distributions. Ecography, 40(6): 774-787.
D'Amen M, Rahbek C, Zimmermann NE, Guisan A. (2017). Spatial prediction of community structure: state of the art and future perspectives. Biological Reviews 92: 169–187
D'Amen M, Pradervand J-N, Guisan A. (2015). Predicting richness and composition in mountain insect communities at high resolution: a new test of the SESAM framework. Glob Ecol Biogeogr., 24: 1443–1453
D'Amen M, Zimmermann NE, Pearman PB. (2013). Conservation of phylogeographic lineages under climate change. Glob Ecol Biogeogr 22, 93-104