Salta il contenuto e passa al menu a fondo pagina
You are here:
Home

Staff

List of Personnel

Smeraldo Sonia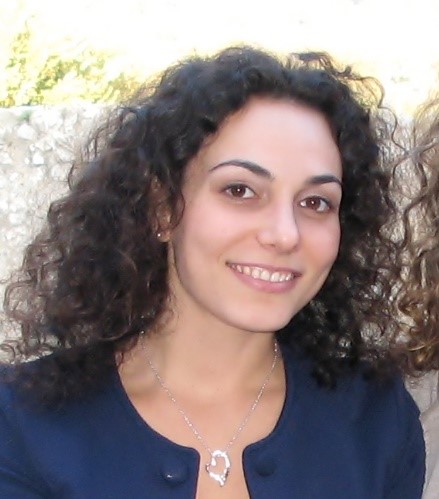 Post Doc
Integrative Marine Ecology Department
Stazione Zoologica Anton Dohrn
Fano Marine Center
Fano (PU) - Italy
Tel.: +39 3478999365
E-mail: This email address is being protected from spambots. You need JavaScript enabled to view it.
Contatto Skype: sonia.smeraldo


Supervisor: Dr. Ernesto Azzurro, Senior Researcher presso il Consiglio Nazionale delle Ricerche CNR-IRBIM
Appointed on project: MPA Engage: Engaging Mediterranean key actors in Ecosystem Approach to manage Marine Protected Areas to face Climate change
Research Interests
My research focuses on spatially explicit ecological models, which are useful tools for analyzing and understanding the ecological processes driving biodiversity patterns. This type of ecological niche models, based on the correlation between species georeferenced data and environmental data layers, have provided insight into a variety of questions relevant to conservation of fauna and habitat. In the context of the MPA-Engage project, I apply statistical processing and spatial analysis of ecological and socio-economic data to study changes in Mediterranean fish diversity. In particular, the development of species distribution models over space and time allows the reconstruction of non-indigenous fish invasion processes occurring in the Mediterranean Sea as consequences of climate change.
Selected Publications
Russo D, Di Febbraro,M. Cistrone L, Jones G, Smeraldo S, Garonna AP, Bosso L. (2015). Protecting one, protecting both? Scale‐dependent ecological differences in two species using dead trees, the rosalia longicorn beetle and the barbastelle bat. J Zoo, 297(3): 165-175
Smeraldo S, Di Febbraro M, Ćirović D, Bosso L, Trbojević I, Russo D. (2017). Species distribution models as a tool to predict range expansion after reintroduction: A case study on Eurasian beavers (Castor fiber). J Nat Conserv, 37: 12-20
Bosso L, Luchi N, Maresi G, Cristinzio G, Smeraldo S, Russo D. (2017). Predicting current and future disease outbreaks of Diplodia sapinea shoot blight in Italy: species distribution models as a tool for forest management planning. Forest Ecol Manag, 400: 655-664
Bosso L, Smeraldo S, Rapuzzi P, Sama G, Garonna AP, Russo D. (2017). Nature protection areas of Europe are insufficient to preserve the threatened beetle Rosalia alpina (Coleoptera: Cerambycidae): evidence from species distribution models and conservation gap analysis. Ecol Entomol, 43(2): 192-203
Smeraldo S, Di Febbraro M, Bosso L, Flaquer C, Guixé D, Lisón F, Meschede A, Juste J, Prüger J, Puig-Montserrat X, Russo D. (2018). Ignoring seasonal changes in the ecological niche of non-migratory species may lead to biases in the potential distribution models: lessons from bats. Biodiver Conserv, 27(9): 2425-2441
Bosso L, Ancillotto L, Smeraldo S, D'arco S, Migliozzi A, Conti P, Russo D. (2018). Loss of potential bat habitat following a severe wildfire: a model-based rapid assessment. Int J Wildland Fire, 27(11): 756-769
Ancillotto L, Bosso L, Smeraldo S, Mori E, Mazza G, Herkt M, Galimberti A, Ramazzotti F, Russo, D. (2020). An African bat in Europe, Plecotus gaisleri: Biogeographic and ecological insights from molecular taxonomy and Species Distribution Models. Ecol Evol, 10: 5785–5800
Smeraldo S, Bosso L, Fraissinet M, Bordignon L, Brunelli M, Ancillotto L, Russo D. (2020). Modelling risks posed by wind turbines and power lines to soaring birds: the black stork (Ciconia nigra) in Italy as a case study. Biodiver Conserv, 1-18