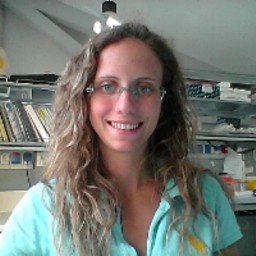 PhD Student
Biology and Evolution of Marine Organisms Department
Tel.: +39 081 5833XXX
Fax: +39 081 7641355
E-mail: This email address is being protected from spambots. You need JavaScript enabled to view it.
Director of Studies: Graziano Fiorito
Program: Università della Calabria, XXXII cycle
Research Interests
The aim of my PhD project is the study of the molecular mechanisms underlying learning and memory of the cephalopod mollusc Octopus vulgaris.
The extreme richness of behavioural plasticity and the complex forms of learning reported in Octopus vulgaris render it one of the best candidate organisms to investigate the influence of molecular mechanisms on neuronal plasticity.
The working hypothesis is that interindividual variability in learning performances, therefore shy/bold, fast/slow learners may possess different gene expression levels and that this differential expression may ultimately be caused by epigenetic modulation.
Starting from the transcriptomic data available at G. Fiorito laboratory at Stazione Zoologica in Naples, I identified target genes. The expression level of these genes was then tested in animals trained by avoidance learning protocols. The fear conditioning protocols allowed the discrimination between animals tending to forget or to remember. I am also testing gene expression following the induction of long-term potentiation (LTP), a form of synaptic plasticity that strengthens synaptic efficacy and represents the in vitro analogous for associative learning.