Salta il contenuto e passa al menu a fondo pagina
You are here:
Home

Staff

List of Personnel

Ruggiero Antonella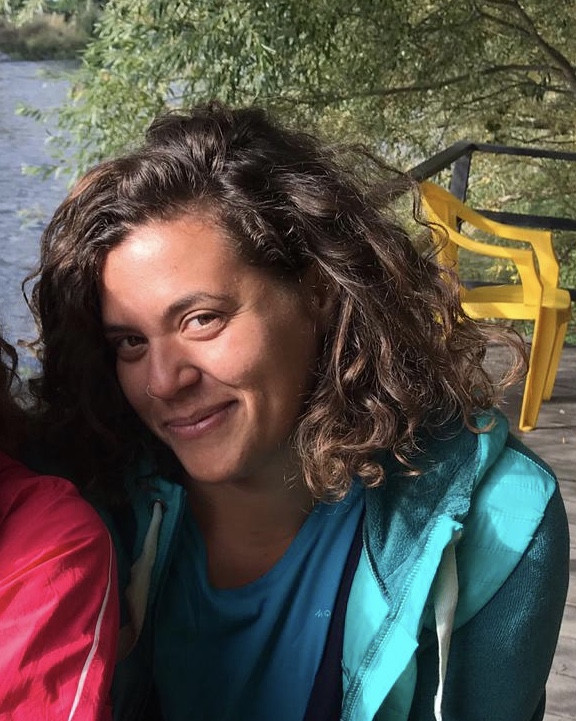 Post doc
Dipartimento di Ecologia Marina Integrata
Tel. +39 081 5833211
Fax: +39 081 7641355
e-mail: antonella.ruggiero(at)szn.it
Skype: antoruggiero





Research Interests
During my PhD I studied the molecular mechanisms involved in cell fate determination during embryonic and larval development in the jellyfish Clytia hemisphaerica. Meanwhile I developed an interest for the Cell Cycle that I decided to cultivate. In the last three years and half I have been working on the metaphase/anaphase switch in the budding yeast S. cerevisiae, more in particular in the mitotic checkpoint. From a molecular perspective the cell cycle in diatoms is little studied, even though those are the most abundant group among phytoplankton, at the base of the aquatic food web. Revealing the mechanisms involved in diatoms proliferation and reproduction will improve our understandings of marine ecosystems.
Publications
• Ruggiero A, Katou Y, Shirahige K, Seveno M and Piatti S. The phosphatase PP1 promotes mitotic slippage through Mad3 dephosphorylation. (Current Biology 2020).
• Leclère L, Horin C, Chevalier S, Lapébie P, Dru P, Peron S, Jager M, Condamine T, Pottin K, Romano S, Steger J, Sinigaglia C, Barreau C, Quiroga Artigas G, Ruggiero A, Fourrage C, Kraus JEM, Poulain J, Aury JM, Quéinnec E, Technau U, Manuel M, Momose T, Houliston E, Copley RR. The genome of the jellyfish Clytia hemisphaerica and the evolution of the cnidarian life-cycle. (Nature Ecol Evol 2019)
• Lapébie P, Ruggiero A, Barreau C, Chevalier S, Chang P, Dru P, Houliston E, Momose T.
Differential Responses to Wnt and PCP Disruption Predict Expression and Developmental Function of Conserved and Novel Genes in a Cnidarian. (Plos Genetics 2014)
• Chenevert J, Roca M, Besnardeu L, Ruggiero A, Nabi D, Oliveri P, Copley R, McDougall A, Christians E and Castagnetti S. The spindle assembly checkpoint functions during early development in non chordate embryos (under revision in JCB)