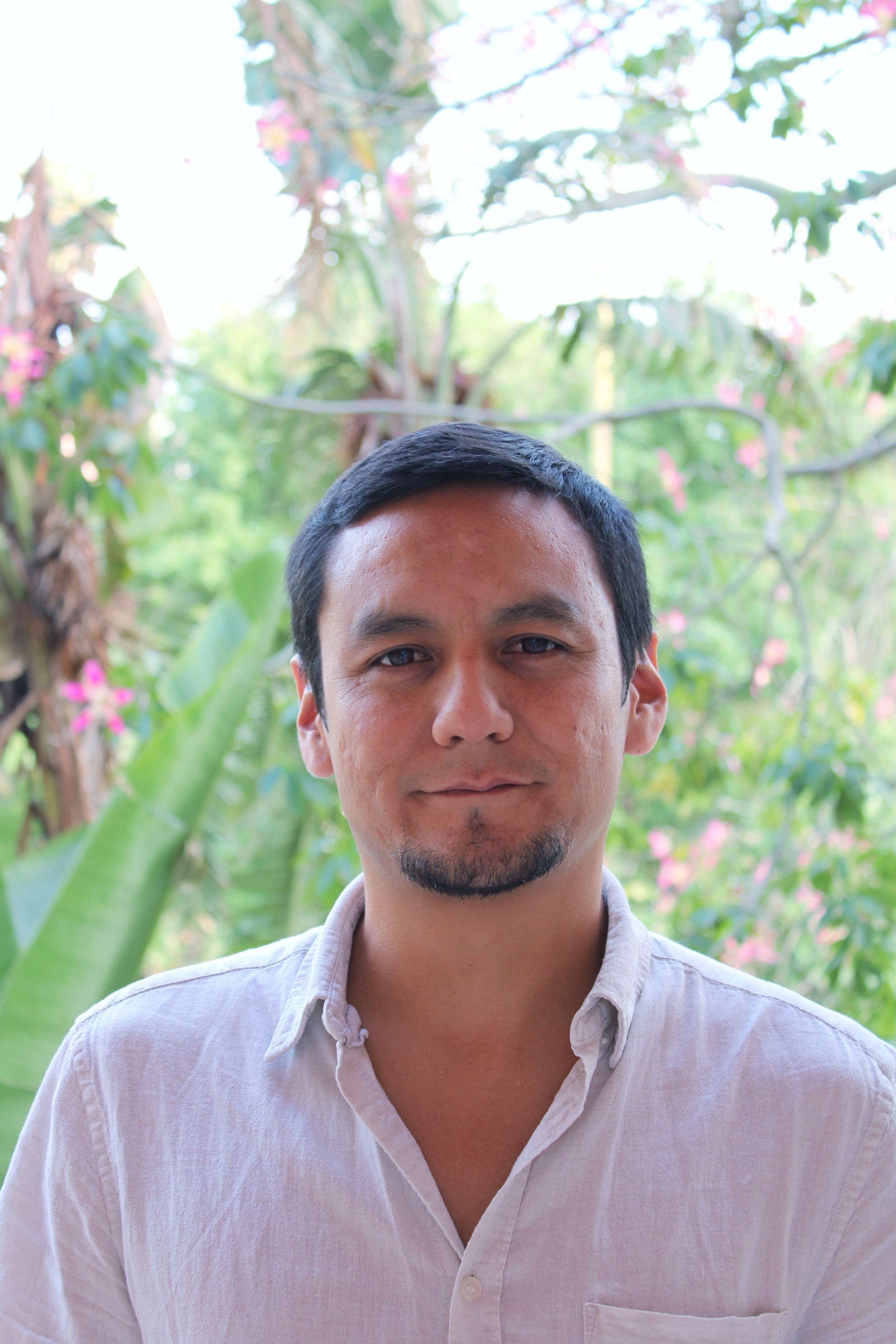 Post Doc
Integrative Marine Ecology Department
Tel.: +39 081 5833236
Fax: +39 081 7641355
E-mail: alex.santillan(at)szn.it
Skype: alex_santi
Procaccini's Group website

Supervisor: Gabriele Procaccini
Appointed on project: SEA-Stress

Research Interests
Marine macrophytes, i.e. seaweeds and seagrasses, are important (but often ignored) primary producers considered as bioengineers due to its ability to create and modify marine habitats providing food and shelter for other organisms and representing an important carbon storage. I am interested in understanding the cellular mechanisms and responses of such organisms to local anthropogenic pressures such as pollutants runoff and the interactions with of other global abiotic factors such as warming and acidification. Experiments are performed in micro and mesocosms with validation in the marine environment. The approach I use comprise analysis at different levels of biological organization and the use of next-generation sequencing (NGS) methodologies such as RNA-seq to assess organisms' responses to stress. Such knowledge can improve our understanding of the impact that ongoing Global Climate Change will have on marine ecosystems and also can be exploited in ecotoxicology and biotech for the monitoring and bioremediation of marine environments.
Selected Publications
McCoy SJ, Santillán-Sarmiento A, Brown MT, Widdicombe S, Wheeler GL. (2019) Photosynthetic responses of turf-forming red macroalgae to high-CO2 conditions J Phycol. Accepted Author Manuscript. doi:10.1111/jpy.12922.
Celis-Plá PSM, Brown .MT, Santillán-Sarmiento A, Korbee N, Sáez CA, Figueroa FL (2018). Ecophysiological and metabolic responses to interactive exposure to nutrients and copper excess in the brown macroalga Cystoseira tamariscifolia Mar. Pollut. Bull. 128: 214-222
Carpio C, Dangles O, Dupas S, Léry X, López-Ferber M, Orbe K, Páez D, Rebaudo F, Santillán A, Yangari B, Zeddam JL. (2013). Development of a viral biopesticide for the control of the Guatemala potato tuber moth Tecia solanivora. J. Invertebr. Pathol. 112 (2): 184-191.