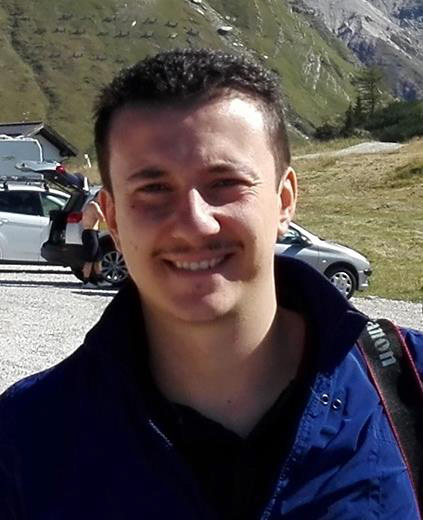 Ph. D. Student
Integrative Marine Ecology Department
Tel.: +39 329 1265680
E-mail: This email address is being protected from spambots. You need JavaScript enabled to view it.
Contatto Skype: live:francescoluigileonetti
Director of Studies: Massimiliano Bottaro
Internal Supervisor: Massimiliano Bottaro
External Supervisor: Sandro Tripepi
Program: XXXIV ciclo

Research Interests
Insights into distribution, management and conservation of elasmobranch in the Italian seas.
Developing effective conservation plans for apex predators, combined with the parallel expansion of human activities, is an increasingly important issue in both marine and terrestrial ecosystems. Species with an essential role in food webs, with an inherent vulnerability to human activity, such as sharks, are impacted by increased overexploitation of fishing stocks, causing catastrophic cascading effects on marine ecosystems. Conservation effort should be higher in a particular geographical area, such as the Mediterranean Sea, where anthropogenic pressure has been present for thousand years. The International Union for Conservation of Nature (IUCN) recently confirmed that no indication of improvement in the conservation status of Mediterranean Chondrichtyans has been detected: 13 species are considered "Data Deficient" and most of the other assessments are not adequately supported by quantitative analyses. By contrast, the few existing investigations found a generalized decline of shark species in the Mediterranean Sea.
The project aims to investigate and reconstruct the historical baselines of occurrence and distribution of data deficient species in the Italian waters of Mediterranean Sea. In particular, specific goals of the project are: 1) to collect all the available threatened and data deficient shark catches and sightings records occurred in Italian waters; 2) to estimate abundance and distribution patterns of these species in at least 5 focused areas, such as: Northern Adriatic, Ionian Sea, Central Tyrrhenian, Sicilian Channel and Pelagic Islands MPA, Ligurian Sea.
Selected Publications
Sperone E, Filice M, Giglio G, Leonetti FL, Tripepi S, Imbrogno S. (2019). New southernmost record of the european brook lamprey, Lampetra planeri (Bloch, 1784) (agnatha, petromyzontidae). Check List, 15(1): 131-134.
Greco S, Ienco A, Infusino M, Leonetti FL, Scalercio S. (2018). New records of moths elucidate the importance of forests as biodiversity hot-spots in central mediterranean landscapes (lepidoptera). Redia, 101: 147-154.