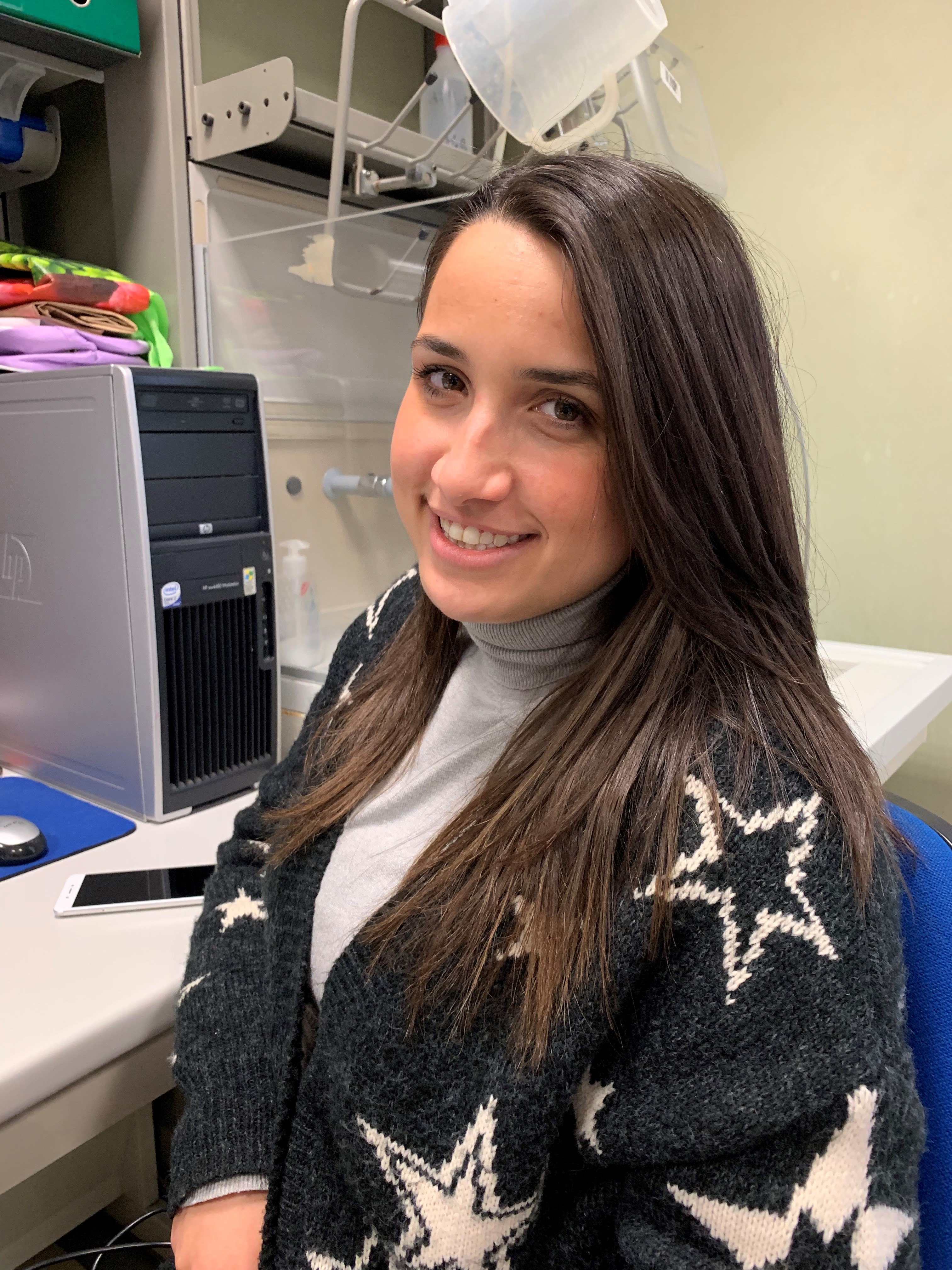 Ph. D. Student
Marine Biotechnology Department
Tel.: +39 081 5833315
Fax: +39 081 7641355
e-mail: This email address is being protected from spambots. You need JavaScript enabled to view it.
Tutor SZN: dott. Maria Costantini
Tutor UNINA: prof. Marco Guida
Program: Ph. D. in Biologia, Università degli studi di Napoli Federico II , XXXIV ciclo
Research Interests
Marine sediment can accumulate persistent hydrophobic organic contaminants (HOCs), such as polychlorinated biphenyls (PCBs), polycyclic aromatic hydrocarbons (PAHs), dichloro-diphenyl-trichloroethane (DDT) and heavy metals. Sediment-bound pollutants pose major concerns not only for marine environment but also for human health. The general aim of my PhD project will be to test the possible toxigenic effects of contaminated sediment on marine organisms, defining new endpoints to evaluate their toxicity, contributing to their ranking and final management in the perspective of their valorization. A multidisciplinary approach will be required, integrating chemical, ecotoxicological and molecular approaches. I will study the effects of marine sediments collected in sites characterized by a pollution gradient (from control sites to heavily polluted sites). Sediment from uncontaminated areas will be considered as control sediment to set the background sensitivity of the suggested biological model. All sediment samples will be fully characterized under a chemical and microbiological viewpoints.
The sea urchin Paracentrotus lividus will be used as model organism to study the ecotoxicological response of marine benthic invertebrates to environmental toxicants. Effects will be investigated considering three increasing level of complexity: i) single adults of P. lividus and sediments; ii) microcosm, including adult P. lividus and sediment bacteria community; iii) mesocosm, including adult P. lividus, sediment bacteria community, microalgae and sponges for bioremediation. This project would explore new issues the cellular mechanisms underlying the responses of benthic organisms to contaminated sediment exposure, using micro- and mesocosm never used to date for these studies.
Publications
Ruocco N, Zupo V, Caramiello D, Glaviano F, Polese G, Albarano L, Costantini M (2018). Experimental evaluation of the feeding rate, growth and fertility of the sea urchins Paracentrotus lividus. Invertebr Reprod Dev. 62: 209-220.