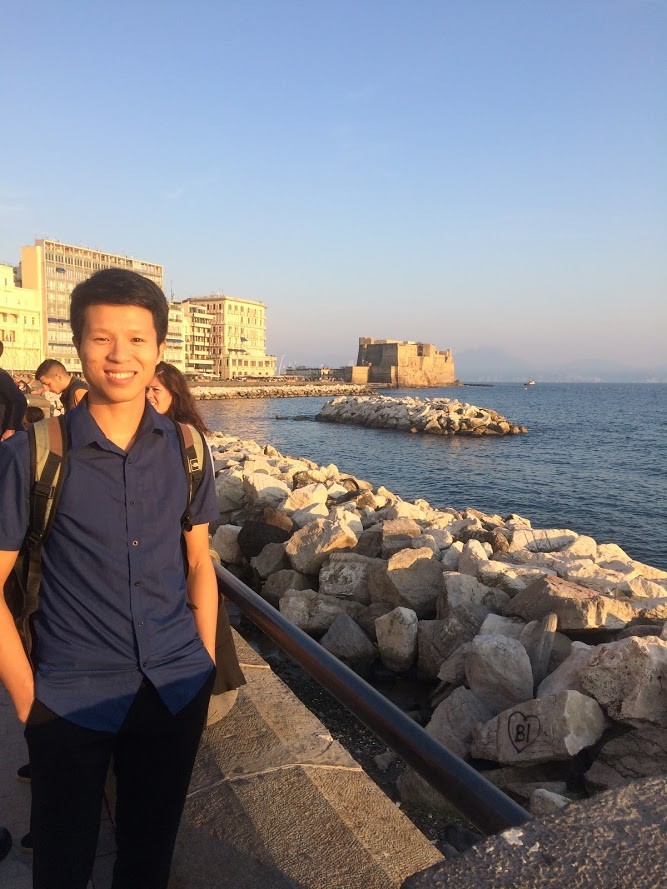 Ph. D. Student
Integrative Marine Ecology Department
Tel.: +39 081 5833236
Fax: +39 081 7641355
E-mail: hung.nguyen(at)szn.it
Skype: lacquan1992
Procaccini's Group website
Director of Studies: Gabriele Procaccini
Internal Supervisor(s):
External Supervisor: Lazaro Marin Guirao (IEO, Spain), Mathieu Pernice (UTS, Australia)
Program: Open University, XX cycle
Research Interests
Seagrasses are ordinary marine plants. They provide important ecosystem services in the coastal area across the globe. In an era of global change (e.g. global warming, ocean acidification, ocean pollution, etc), seagrasses have been negatively affected and predicted to massively decline in the coming future. Epigenetic modification plays a crucial role in the response of plants (especially, clonal plants) with surrounding environments, but poorly studied in seagrasses. Better understanding the role of epigenetic modification on providing plastic responses as well as adaptation on seagrasses might open up a new way of understanding the future of seagrasses.
My job now is to investigate the role of epigenetic on providing phenotypic plasticity for seagrasses subjected to light limitation and thermal stresses. My studies are dealing with 4 well-known seagrass species including Posidonia oceania, Cymodocea nodosa (Med-Sea) and Posidonia australis, Zostera muelleri (Aus-Sea). Furthermore, I am also aiming to develop a molecular tool that could potentially be used to early warning the declines of seagrass meadows due to changing of light availability.
Publications
Nguyen, H.M., Kleitou, P., Kletou, D., Sapir, Y. and Winters, G., 2018. Differences in flowering sex ratios between native and invasive populations of the seagrass Halophila stipulacea. Botanica Marina, 61(4), pp.337-342.