Salta il contenuto e passa al menu a fondo pagina
You are here:
Home

Staff

List of Personnel

Chellapurath Mrudul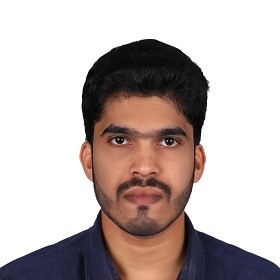 Ph. D. Student
Dept. of Biology and Evolution of Marine Organisms (BEOM)
Stazione Zoologica Anton Dohrn
Villa Comunale
80121 Naples - Italy
E-mail: m.chellapurath(at)santannapisa.it
Skype: mrudul.c3010
Director of Studies: Dr. Cecilia Laschi and Dr. Sergio Stefanni
External Supervisor: Dr. Marcello Calisti
Program: other
Research Interests
Biodiversity is the life support system of our planet and resides most within the Oceans. Screening of biodiversity is crucial for the conservation management. A diverse range of methods and equipment are used for obtaining samples from the sea and seabed for DNA analysis, depending on the material or measurement required. Compared to conventional techniques like box corers and human diving, underwater robots evidently are the most efficient way to collect samples from the sea bottom as it can reach deep and difficult terrains and do the sampling for longer duration of time. The aim of the research is, on one side, to investigate biological models to find suitable strategies to develop an innovative underwater robots with the capabilities of sampling, screening and monitoring the benthic environment. On the other hand to evaluate the biodiversity in diverse missions by DNA sequencing.
Selected Publications
Saverio I., Giacomo P., Mrudul C., Marcello C., Cecilia L. (2018). Underwater soft jet propeller based on a Hoberman mechanism, IEEE International Conference on Soft Robotics, Livorno.
Mrudul C., Sam N., Sreejalekshmi K.G. (2017). Design of Flapping Wing Mechanism for Bionic Micro Aerial Vehicle. Recent Advances in Materials, Mechanics and Management: Proceedings of the 3rd International Conference on Materials, Mechanics and Management , Trivandrum, Kerala, India.