Salta il contenuto e passa al menu a fondo pagina
You are here:
Home

Staff

List of Personnel

Epinoux Alexandre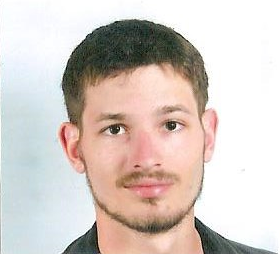 Ph. D. Student
Integrative Marine Ecology Department
Stazione Zoologica Anton Dohrn
Villa Comunale
80121 Naples - Italy
Tel.: +39 081 5833340
Fax: +39 081 7641355
E-mail: alexandre.epinoux(at)szn.it
Director of Studies: Raffaella Casotti
External Supervisor: Fabrizio Bernardi Aubry
Program: Open University, XIX cycle
Research Interests
My current work lays in the use of flow cytometry to uncover the short-term population dynamics of phytoplankton and heterotrophic bacteria communities during blooms. To this end, I will use automated high-frequency flow cytometry to sample continuously during bloom events in the Bay of Naples, and in the Northern Adriatic Sea. I will also take part to the routine monitoring of the phytoplanktonic populations at the Mare Chiara Long-Term Ecological Research station (LTER MC). The coupling of marine microbe abundances with environmental factors (e.g. temperature, light intensity, nutrient concentrations) will eventually allow to adequately represent marine planktonic ecosystem functioning. Assessing which factors are the main controllers of microbe abundance is paramount to our understanding.
My research interests are also concerned with the application of the CytoSense pulse-shape scanning flow cytometer (CytoBuoy b.v., The Netherlands) to investigate phytoplankton diversity in terms of functional proxies of cell functioning, such as cell division from scatter profiles, growth and death rates or Si uptake.