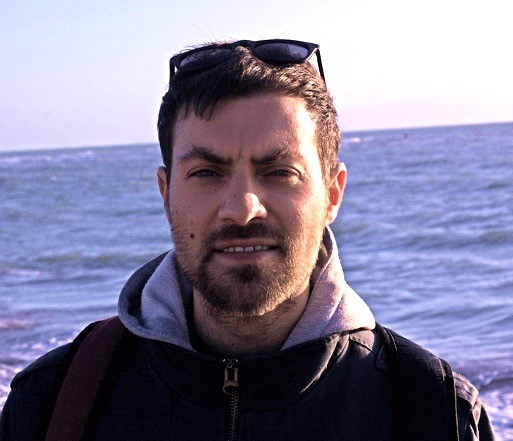 Ph. D. Student
Integrative Marine Ecology Department
Stazione Zoologica Anton Dohrn
Villa Comunale
80121 Naples - Italy
Tel.: +39 081 5833296
e-mail: lorenzo.longobardi(at)szn.it - lorenzo.longobardi(at)gmail.com
Director of Studies: Adriana Zingone
Internal Supervisor: Diana Sarno
External Supervisor: Laurent Dubroca
Program: Open University, XIX cycle
Research Interests
Long-term research programs are becoming increasingly important in recent years, as they offer interesting perspectives in the analysis and evaluation of the current changes of the marine environment. My work is focused on the analysis of long-term phytoplankton data records (31 years) obtained from a ship-based fixed sampling station in the Gulf of Naples, the LTER-MC station. The topics of my research include the analysis of the mechanisms underlying phytoplankton variations in the Gulf of Naples and of the environmental variables driving them at the seasonal, interannual and decadal scale, as well as the identification of a set of indicators of the status of the planktonic systems. Moreover, an important part of my work is the assessment of the possible generalization of the results obtained from the Gulf of Naples to other systems using a comparative analytical approach. The data used in this project range from metabarcoding and high taxonomic resolution data, to ataxonomic data, i.e size spectra, functional traits and biological associations. Thus, another important aim of this project is to try and let "communicate" data of multiple nature to investigate and interpret the pelagic system from alternative perspectives.
Selected Publications
Longobardi, L., Bavestrello, G., Betti, F., & Cattaneo-Vietti, R. (2017). Long-term changes in a Ligurian infralittoral community (Mediterranean Sea): A warning signal?. Regional Studies in Marine Science, 14, 15-26.
Morabito G, Mazzocchi MG, Salmaso N, Zingone A, Bergami C, Flaim G, Accoroni S, Basset A, Bastianini M, Belmonte G, Bernardi Aubry F, Bertani I, Bresciani M, Buzzi F, Cabrini M, Camatti E, Caroppo C, Cataletto B, Castellano M, Del Negro P, de Olazabal A, Di Capua I, Elia AC, Fornasaro D, Giallain M, Grilli F, Leoni B, Lipizer M, Longobardi L, Ludovisi A, Lugliè A, Manca M, Margiotta F, Mariani MA, Marini M, Marzocchi M, Obertegger U, Oggioni A, Padedda BM, Pansera M, Piscia R, Povero P, Pulina S, Romagnoli T, Rosati I, Rossetti G, Rubino F, Sarno D, Satta CT, Sechi N, Stanca E, Tirelli V, Totti C, Pugnetti A. (2018). Plankton dynamics across the freshwater, transitional and marine research sites of the LTER-Italy Network. Patterns, fluctuations, drivers. Science of The Total Environment, 627, 373-387.