Salta il contenuto e passa al menu a fondo pagina
You are here:
Home

Staff

List of Personnel

Quero Grazia Marina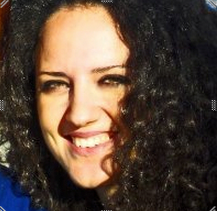 Researcher
Integrative Marine Ecology Department
E-mail: This email address is being protected from spambots. You need JavaScript enabled to view it.



Research Interests
My research investigates prokaryotic communitites in marine and lagoon ecosystems, with focus on the biodiversity, the ecological and biogeochemical role that marine prokaryotes play from coastal to deep-sea ecosystems. To do this, I use metagenomic tools, especially metabarcoding (high-throughput sequencing of 16S rRNA gene) to study the bacterial communities' composition, and to understand how changes in microbial communities structure are related with the physical, chemical and biological variables. Also, I am interested in studying the ecology and fate of fecal indicator bacteria (Escherichia coli, Enterococcus spp.) in aquatic systems, by integrating classical and molecular tools.
Selected Publications
Quero, G. M., Perini, L., Pesole, G., Manzari, C., Lionetti, C., Bastianini, M., Marini, M. & Luna, G. M. (2017). Seasonal rather than spatial variability drives planktonic and benthic bacterial diversity in a microtidal lagoon and the adjacent open sea. Molecular Ecology. Accepted manuscript, available online
Luna, G. M., Chiggiato, J., Quero, G. M., Schroeder, K., Bongiorni, L., Kalenitchenko, D., & Galand, P. E. (2016). Dense water plumes modulate richness and productivity of deep sea microbes. Environmental microbiology, 18(12), 4537-4548.
Luna, G. M., Quero, G. M., & Perini, L. (2016). Next generation sequencing reveals distinct fecal pollution signatures in aquatic sediments across gradients of anthropogenic influence. Advances in Oceanography and Limnology, 7(2).
Quero, G. M., Fasolato, L., Vignaroli, C., & Luna, G. M. (2015). Understanding the association of Escherichia coli with diverse macroalgae in the lagoon of Venice. Scientific reports, 5.
Quero, G. M., Cassin, D., Botter, M., Perini, L., & Luna, G. M. (2015). Patterns of benthic bacterial diversity in coastal areas contaminated by heavy metals, polycyclic aromatic hydrocarbons (PAHs) and polychlorinated biphenyls (PCBs). Frontiers in Microbiology, 6.
Perini, L., Quero, G. M., García, E. S., & Luna, G. M. (2015). Distribution of Escherichia coli in a coastal lagoon (Venice, Italy): temporal patterns, genetic diversity and the role of tidal forcing. Water Research, 87, 155-165.
Kopf, A., Bicak, M., Kottmann, R., Schnetzer, J., Kostadinov, I., Lehmann, K., ...Quero, G. M., … & Wichels, A. (2015). The ocean sampling day consortium. Gigascience, 4(1), 27.
Quero, G. M., & Luna, G. M. (2014). Diversity of rare and abundant bacteria in surface waters of the Southern Adriatic Sea. Marine Genomics, 17, 9-15.