Salta il contenuto e passa al menu a fondo pagina
You are here:
Home

Staff

List of Personnel

Titocci Jessica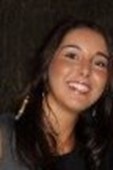 Pd.D. Student
Integrative Marine Ecology Department
Tel.
Fax +39 081 7641355
e-mail: jessica.titocci(at)szn.it
Skype: jessicatitocci1
Director of Studies: Raffaella Casotti, Stazione Zoologica Anton Dohrn
External Supervisor: Josep M. Gasol, Institut de Ciències del Mar, Barcelona
Program: Open University, XVIII cycle
Research interests
Marine ecology, phytoplankton, chemical ecology , secondary metabolites, diatom-bacteria interactions.
The study of secondary metabolites produced by aquatic microorganisms has received increasing attention in the last decades. In particular, recent researches have shown that, especially during algal blooms, marine diatoms produce a wide range of bioactive secondary metabolites, derived from the oxidation of fatty acids, belonging to the class of oxylipins. Among these, polyunsaturated aldehydes (PUAs) received particular attention for their known toxic effects on planktonic organisms.
The main objective of my PhD project is to investigate and clarify the oxylipins mediated interactions between diatoms and marine bacteria.
PUAs play an important role in determining the composition of bacterial communities. Some bacteria show high sensitivity to the PUAs while other show tolerance. However, the relationship between bacteria and diatoms in the context of the production of oxylipins still remains very complex and variable and must be better investigated.
With this PhD project I would like to investigate the true nature of these interactions and the effects of the oxylipins production on the marine bacterial communities from an ecological, functional and physiological point of view.
My project will include a combined approach on both cultures and natural samples using molecular analysis and performing co-culture experiments in order to elucidate how PUAs can modulate the microbial community structure.