Salta il contenuto e passa al menu a fondo pagina
You are here:
Home

Staff

List of Personnel

Musco Luigi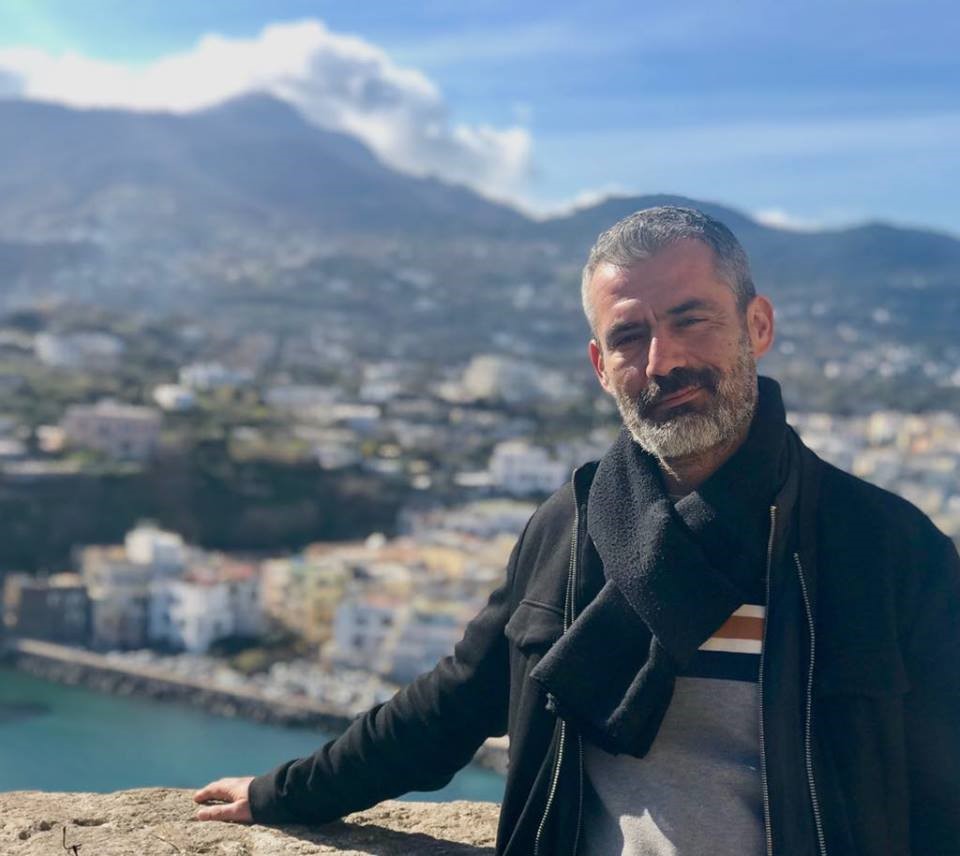 Researcher
Integrative Marine Ecology Department

Tel.: +39 081 5833209
Fax: +39 081 7641355
E-mail: luigi.musco(at)szn.it
Contatto Skype: luigimusco

Research Interests
My research interest focuses on diversity, biology and ecology of marine organisms. Protection of biodiversity should rely on a deep knowledge of both organisms diversity and, intra- and interspecific relationships determining ecosystem functioning. This is to say the BEF (Biodiversity and Ecosystem Functioning) approach. The target habitats of my current research are rocky shores, Posidonia oceanica meadows, biogenic reefs (such as Sabellaria alveolata and Astroides calycularis reefs) with emphasis in the analysis of spatial distribution, spatial and temporal patterns of distribution of the associated assemblages, and interactions between key species that may determine ecosystem functioning. This is done under both protected and stressing conditions (i.e. human impact, non-native species invasions, climate change) in order to understand the effects of disturbance on the structure and resilience of habitats and their associated communities, as well as to assess in which cases protection or environmental restoration are appropriate. By the projects ABBACO, BIOBLUTECH and AFRIMED I am directly involved in several scientific tasks aiming at the restoration of key Mediterranean habitats such as algal forests, Posidonia oceanica meadows, coralligenous reefs and shallow water coral formations.
Selected Publications
Musco L, Vega Fernández T, Caroselli E, J. Roberts MJ, Badalamenti F (2018) Protocooperation among small polyps allows the coral Astroides calycularis to prey on large jellyfish. Ecology. 99(10):2400–2401
Langeneck, J., Diez, M.E., Nygren, A., Salazar-Vallejo, S. Carrera-Parra, L.F., Vega Fernández, T., Badalamenti, F., Castelli, A., Musco L. (2018) Worming its way into Patagonia: an integrative approach reveals the cryptic invasion by Eulalia clavigera (Annelida: Phyllodocidae). Marine Biodiversity https://doi.org/10.1007/s12526-018-0864-y
Willis, TJ., Berglöf, KTL., McGill, RAR., Musco, L., Piraino, S., Rumsey, CM., Vega Fernández, T., Badalamenti, F., (2017) Kleptopredation: a mechanism to facilitate planktivory in a benthic mollusk. Biology Letters. 13 (11) 20170447
Musco, L., Prada, F., D'Anna, G., Galasso, N.M., Pipitone, C., Vega Fernández, T., Badalamenti, F. Turning casualty into opportunity: fragmenting dislodged colonies is effective for restoring reefs of a Mediterranean endemic coral (2017) Ecological Engineering, 98, 206-212.
Bertocci, I., Badalamenti, F., Lo Brutto, S., Mikac, B., Pipitone, C., Schimmenti, E., Vega Fernández, T., Musco, L. (2017). Reducing the data-deficiency of threatened European habitats: spatial variation of sabellariid worm reefs and associated fauna in the Sicily Channel, Mediterranean Sea. Marine Environmental Research, 130: 325-337
Gambi MC, Musco L, Giangrande A, Badalamenti F, Micheli F, Kroeker KJ. (2016). Distribution and functional traits of polychaetes in a CO2 vent system: winners and losers among closely related species. Marine Ecology Progress Series, 550:121-134
Musco L. (2012) Ecology and diversity of Mediterranean hard bottom Syllidae (Annelida): a community-level approach. Marine Ecology Progress Series, 461: 107–119.
Musco L, Mikac B, Tataranni M, Giangrande A, Terlizzi A. (2011). The use of coarser taxonomy in the detection of long-term changes in polychaete assemblages, Marine Environmental Research 71(2): 131-138
Musco L, Terlizzi A, Licciano M, Giangrande A. (2009). Taxonomic structure and the effectiveness of surrogates in environmental monitoring: a lesson from polychaetes. Marine Ecology Progress Series, 383: 199–210
Book chapters
Ingrosso G, Abbiati M, Badalamenti F, Bavestrello G, Belmonte G, Cannas R, Benedetti-Cecchi L, Bertolino M, Bevilacqua S, Bianchi CN, Bo M, Boscari E, Cardone F, Cattaneo-Vietti R, Cau A, Cerrano C, Chemello R, Chimienti G, Congiu L, Corriero G, Costantini F, De Leo F, Donnarumma L, Falace A, Fraschetti S, Giangrande A, Gravina MF, Guarnieri G, Mastrototaro F, Milazzo M, Morri C, Musco L, Pezzolesi L, Piraino S, Prada F, Ponti M, Rindi F, Russo GF, Sandulli R, Villamor A, Zane L, Boero F (2018) Mediterranean Bioconstructions Along the Italian Coast. Advances in Marine Biology Vol 79: 61-136
Castelli A, Bianchi CN, Cantone G, Çinar MH, Gambi MC, Giangrande A, Iraci Sareri D, Lanera P, Licciano M, Musco L, Sanfilippo R, Simonini R. (2008). Annelida Polychaeta. In: Relini G, Ed. Checklist della flora e fauna dei mari italiani. Biologia Marina Mediterranea. 15 (suppl.): 323-373
Databases and repositories (Figshare, arXiv)
Gil, J.; Musco, L. (2015). Syllidae Grube, 1850. In: Read, G.; Fauchald, K. (Ed.) (2016). World Polychaeta database. Accessed through: Costello, M.J.; Bouchet, P.; Boxshall, G.; Arvantidis, C.; Appeltans, W. (2016). European Register of Marine Species at http://www.marbef.org/data/aphia.php?p=taxdetails&id=948 on 2016-06-23.