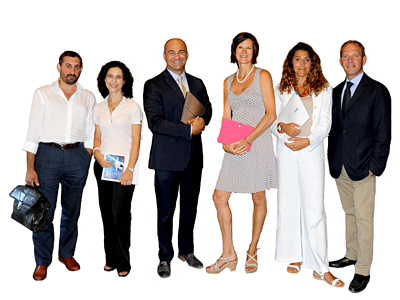 The technological transfer activities are aimed at the promotion and development of knowledge and its application to environmental protection and the improvement of quality of life.
These aims are pursued to develop and promote economic, social and cultural development of the country. For this purpose, the SZN plans a policy of development and promotion of the intangible assets, relaunching evaluation activities, marketing and protecting the intellectual property of the results obtained in research projects and institutional activities funded by public and private companies.
The main activities will be:
• management and licensing of patents;
• valorisation of research results through the participation and / or incubation of spinoff
companies;
• promotion of industrial partnerships for the development of research skills and the
transfer of results of research activities;
• intermediary between the scientific and entrepreneurial interests , and those of the
institutional system.
PATENTS OF THE STAZIONE ZOOLOGICA ANTON DOHRN
Nucleotide sequences encoding the tomato light hypersensitive phenotype encoded proteins and uses thereof (Inventors: Chris Bowler – Anna Chiara Mustilli)
Validazione brevetto EP 1053327 in data 7/12/1998 in Francia, Paesi Bassi, Spagna e Italia (18° annualità).
Algal flocculation by inactivation of photoreceptors (Inventors: Chris Bowler, Angela Falciatore e Raffaella Raniello)
Certificato di Brevetto Europeo EP 101877306 rilasciato in data 18/2/2015.
Light system for aquatic photosynthetic organisms (Inventors: Christophe Brunet e Federico Corato)
Domanda di Brevetto Europeo EP 131967937 richiesto in data 12/12/2013.
Apparato e procedimento automatizzato per colture di organismi acquatici (Inventors: Valerio Zupo e Mirko Mutalipassi)
Domanda di Brevetto Nazionale n. 102015000012043 del 16/4/2015
SZN services and patents for industrial biotechnologies and bioeconomy
Contacts
Fabrizio Vecchi
Tel. +39 081 5833312
e-mail: fabrizio.vecchi(at)szn.it

Giovanna Di Gennaro
Tel. +39 081 5833215
e-mail: giovanna.digennaro(at)szn.it