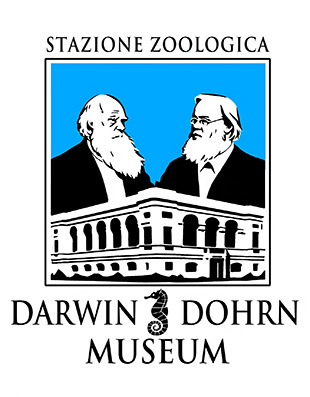 The Darwin-Dohrn Museum will be dedicated to two giants of ecology, evolution and biology.
Dohrn built the Stazione Zoologica under the influence of Darwin's thought, and the two engaged a well known correspondence. Dohrn saw his creature as a way to explore biodiversity (with the monographs on the Fauna and Flora of the Gulf of Naples) to disentangle the diversity of life and "confirm" Darwin's ideas. And he built facilities to allow scientists to explore the intricacies of the biology of a vast array of organisms. With Salvatore Lo Bianco also the phenology of a vast array of animals was explored, so as to make the "catalogue" of the species that scientists would have been able to work at, while at the Stazione Zoologica Anton Dohrn.
The Museum will exhibit paintings and murals produced by fine artists. They will include the portraits of both Darwin and Dohrn, the functioning of marine ecosystems and the diversity of marine life. Art will be used to convey historical and scientific messages. Lo Bianco's preparations will be displayed too, together with the plates of the volumes of the Fauna and Flora monographs.
The center of the Museum will be a space for special exhibits and conferences, to be held on a weekly schedule, so as to produce a communication program, open to the public, in which the research carried out at the Stazione Zoologica Anton Dohrn will be made explicit. Visiting scientists will contribute to the program, with special lectures.
This formula will be a world novelty, merging history, science, and art. The Museum will evolve, taking different shapes according to the progress of our knowledge of the seas.